Vladmir Putin Critic Found Dead On His Birthday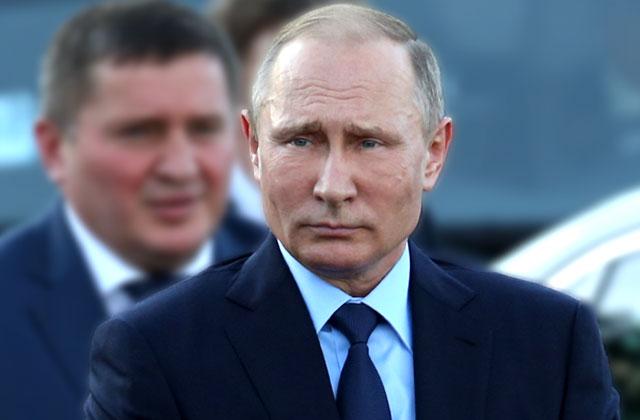 An outspoken critic of Russian President Vladimir Putin has been found dead in his apartment with a gunshot wound to the head. Signs point to suicide, but could it have been an execution?
Russian journalist Alexander Shchetinin's body was discovered early Sunday morning at his Kiev apartment. A suicide note and a weapon were found near the corpse, Metro reported. Friends had stopped by to celebrate Shchetinin's birthday, but instead found his lifeless body on the balcony of his apartment.
Article continues below advertisement
Officials claimed it was a suicide based on the evidence presented at the death scene. The journalist also allegedly sent an email to a loved one expressing his desire to kill himself. But there is speculation that Putin could have had some role in Shchetinin's death.
Shchetinin founded Novy Region (New Region), a news agency with offices based in Russia and Ukraine. One of the agency's writers posted about her colleague's disapproval of the Russian president writing, "Instead of being afraid of pressure, Shchetinin publicly renounced his Russian citizenship, and named Putin as his personal enemy," according to Novy Region's website.
Putin has previously been accused of being linked to the mysterious deaths of his critics. Former Russian spy Alexander Litvinenko had accused Putin of corruption and was later poisoned after ingesting "tea during a meeting with two fellow former Russian spies, Andrei Lugovoi and Dmitri Kovtun," Sky News reported.
Boris Nemtsov, a former Russian deputy prime minister and another outspoken Putin critic, was killed in July after he was shot four times in the back. Nemtsov had expressed fear Putin would have him killed because he was opposed to the war in Ukraine.