Exclusive
Abandoned Behind Bars! 'RHOC' Star Lauri Peterson Refuses To See Or Speak To Son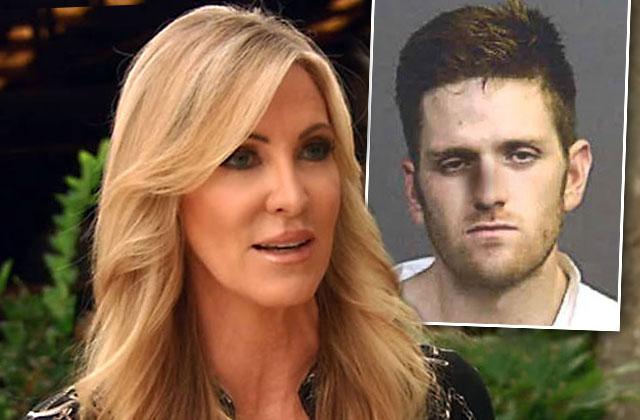 Article continues below advertisement
However, "to say she quit the show to help him to get through his heroin addiction is heinous beyond belief," sniped the insider.
"Lauri is not returning his calls," noted the insider," and she has visited him in prison just once."
Peterson, 56, has also cut off Waring's money supply, said the insider. "His dad has sent him money and not a dime from Lauri."
As RadarOnline.com reported, Waring's rap sheet has grown much longer in recent months. In June, he was charged with three counts of attempted murder, three counts of personal use of a firearm and one count of inflicting great bodily injury after allegedly shooting a man in the torso.
In July he pled not guilty to the charges when he appeared in a Costa Mesa, Calif., courtroom.
"All Lauri could say was, 'How could you have done this! It's humiliating, your childhood was not this bad,'" the insider told RadarOnline.com of Peterson's heroin addict son, who is currently sober. "Basically, she is saying Joshua is an embarrassment."
However, while "Josh has done a lot of bad things, he's a heroin addict who needs help," countered the insider. "Locking up kids at 16 and 17 and not giving them anywhere to deal with addictions by putting them back out on the streets hardly works."