'RHOC' Star Josh Waring Slapped With SEVEN Charges In Attempted Murder Case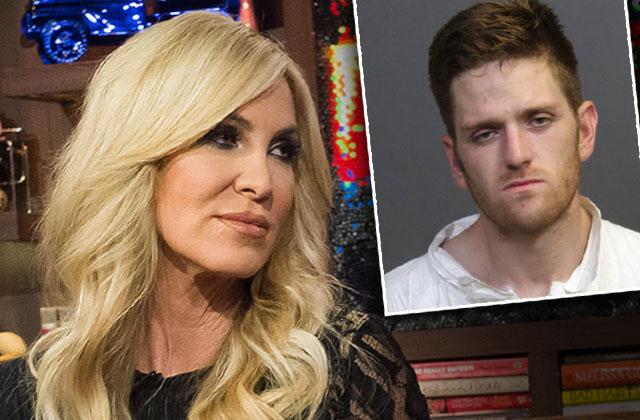 Joshua Waring, son of Real Housewives of Orange County alum Lauri Peterson, was scheduled to be arraigned today on attempted murder charges after his shocking arrest on Monday, RadarOnline.com can reveal. But now, he's not just facing that one charge!
Waring appeared in the Costa Mesa Jail courtroom at 10 a.m. this morning but did not plea, an Orange County Superior Court public information officer told RadarOnline.com.
Article continues below advertisement
Police told the Los Angeles Times that the troubled defendant shot 35-year-old Daniel Lopez in the upper torso at around 2:30 a.m. Lopez is currently in the hospital and is expected to recover.
"Apparently there had been a previous confrontation between Waring and the occupants of that residence earlier, and he had returned," Costa Mesa police Lt. Paul Beckman said.
As RadarOnline.com exclusively reported, neighbors were stunned by the disturbing incident.
"At about 1:30 a.m. my husband was still awake and heard people out in the street screaming and cussing," a woman who lives across the street from the sober living facility The Way Home said of the dangerous altercation. "He came back in and just said he wasn't going to deal with this."
Story developing.