Exclusive
She Can't Be Tamed! Wild Child Miley Cyrus At War With Adam On 'The Voice'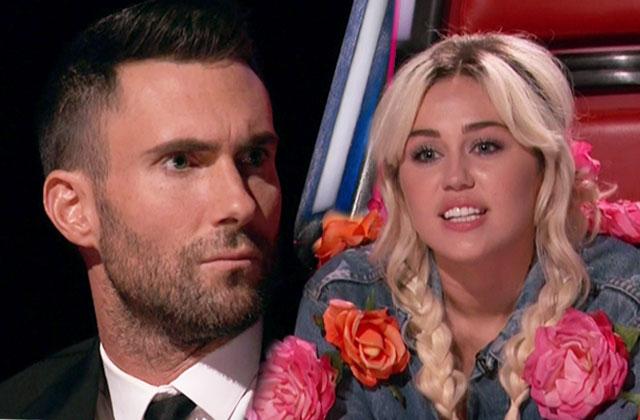 Article continues below advertisement
"He does not talk to her when the cameras are not rolling, and seems like he really wants nothing to do with her."
As RadarOnline.com previously reported, Levine has had beef with almost all of the new judges on each past season of The Voice.
But the source told RadarOnline.com that "this feud is different !"
"Miley showed up like she owned the place and Adam seems just really tired of her interjecting every single time he is speaking!" the source said.
According to the insider, Levine has forged a tight relationship with newbie judge Alicia Keys, 35. But there seems to be more than meets the eye with their unlikely friendship!
"Alicia has taken Adam's side in his stance against Miley," said the source. "They have kind of made a pact to help each other out and side with each other to make sure that Team Miley does NOT win this season!"
Do you think that Adam Levine would be difficult to get along with? Tell us your thoughts below.