Naked No More! Miley Sheds Bad Girl Image To Keep Liam Hemsworth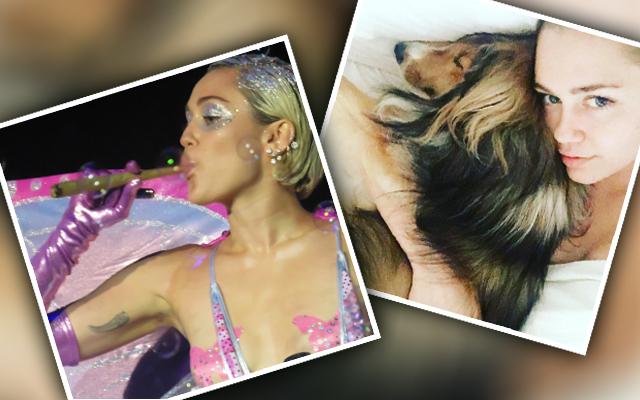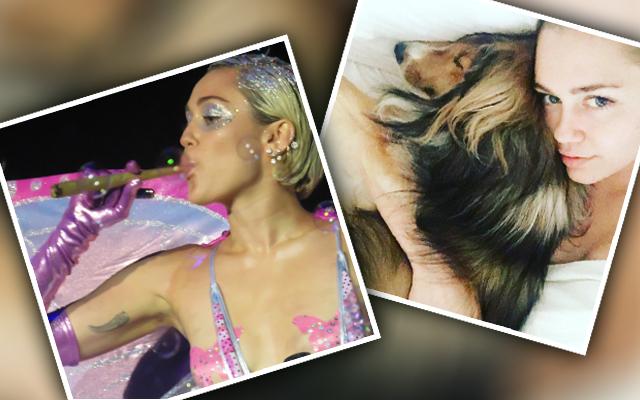 Miley Cyrus sang that she "Can't Be Tamed" in 2010, but that is clearly not the case any more! Nearly two years ago, the 23-year-old superstar split from her hunky Hunger Games on-again fiancé Liam Hemsworth. And, in that time, she morphed into an unpredictable and nearly always naked version of her former self. However, RadarOnline.com exclusively learned that in order to keep her man this time around, she decided to change ALL of her wild ways … starting with her look! Click through seven photos of Cyrus pulling out all the stops to win back her trophy husband.
Article continues below advertisement
Cyrus looks more like a supermodel than she does a broken-down pop star in this recent photo that she posted on her Instagram, showing her 26-year-old delicious piece of
A-list man candy exactly what he's missing in bed.
Article continues below advertisement
But it wasn't long ago that Cyrus was still stuck in her 90s raver vibe, which was a stark contrast from her usual squeaky-clean persona.
Article continues below advertisement
Prior to the reunion with Hemsworth, Cyrus posted this selfie on Instagram – showing that she was not very concerned with looking conventionally pretty. But according to the insider, "Some people around her think Miley is forcing this relationship way too hard and it is not going to last."
While Cyrus and Hemsworth were on hiatus, this happened. As RadarOnline.com previously reported, Cyrus has been rushing to the altar and is wearing her formal engagement ring even though Hemsworth never actually officially proposed.
"Liam's head is not in this as much as hers is right now," said source, adding, "Miley is just proving herself to be a fake more than ever, to him and to her fans."