Out Of Control! Desperate Lamar Begs Khloe For Kash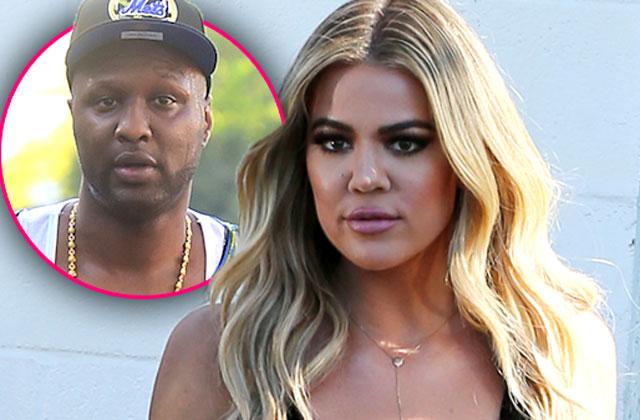 Is there any hope left for Lamar Odom?
As RadarOnline.com readers know all too well, Khloe Kardashian's ex-husband is back in the party scene and out of control, even ignoring his family's cry for help in a recent intervention.
And on last night's episode of Keeping Up With the Kardashians, the former basketball great and millionaire, 36, begged his onetime love for money as she vacationed with her family in Cuba.
Article continues below advertisement
"He just asked for cash," Khloe, 32, solemnly told best friend Malika as they sat for dinner with Kim, Kourtney, Kanye West and her sisters' kids.
It seems as though Lamar slyly hit up his caretaker's financial manager only after she left for the communication-challenged country, where Wifi isn't readily available.
"I know he was waiting for me to leave town, waiting for me," she sighed. "He knows my phone doesn't work."
Article continues below advertisement
"Every time I left town when we were married this would happen," the reality star muttered.
Though Khloe managed to keep a smile as the extended clan explored the country, she admitted she felt unsettled.
Later during a family meal, the youngest Kardashian sis opened up more about her ex's downward spiral.
"It's really sad," she said, explaining that there's no way Lamar can live his "lifestyle" and get back to basketball. "His motor skills are not what they used to be. He was such a great athlete, and didn't even try."
"It's really hard to see Khloe so stressed out," Kim told the cameras. "I wish she would just enjoy herself and wouldn't put herself through that."
Meanwhile, left-behind momager Kris Jenner was rattled by not being able to chat with her oldest daughters and grandkids.
"I feel very anxious about not being able to communicate with them while they're gone," she said.
Fortunately, youngest daughter Kylie managed to keep her company.
Next week, the clan's Cuban adventures continue with salsa dancing, and Kim and Kris get into a fight over a business decision.