Drunk & Vomiting! Lamar Odom Kicked Off Plane After Getting 'Totally Wasted'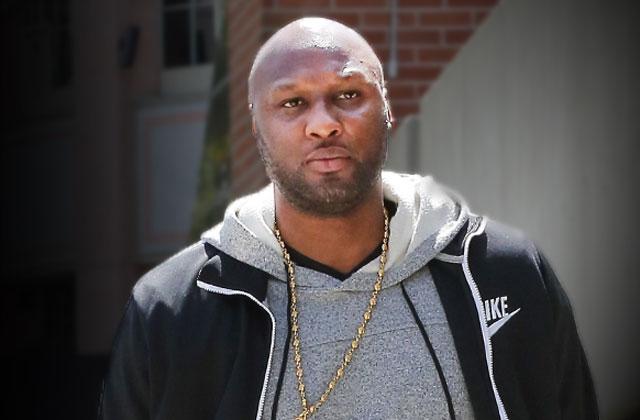 Khloe Kardashian's ex continues to knock on death's door.
Lamar Odom was removed from his Delta flight out of Los Angeles Monday night after allegedly drinking so much beforehand, he threw up on the airplane !
According to multiple reports, the recovering NBA star was spotted throwing back beers and mixed drinks at the airline's lounge bar just before his redeye flight.
Then, just before takeoff, onlookers claim the 36-year-old lurched from his seat, throwing up in the gallery of the aircraft. He then made his way into the plane's bathroom, where he continued to vomit.
Article continues below advertisement
Flight attendants escorted Odom off the airline, but he reemerged ten minutes later, and took his seat once more.
Unfortunately, the star, who observers say was "totally wasted," rushed to the bathroom again soon after.
"Don't you know his history?" one passenger allegedly complained to a flight attendant. "I don't want a dead body at 30,000 feet."
After that, the former athlete was removed from the flight altogether, and it arrived in New York City 40 minutes late.
As Radar readers know, Odom has been teetering on the edge of sobriety ever since he overdosed in a Nevada brothel last fall.
Though sources told Radar that he's been on the up-and-up since ex Khloe filed for divorce for the second time, it seems Odom has had yet another slip up.
Do you think he'll survive 2016 or is only a matter of time? Let us know in the comments below.