'This Woman Is Very Sick!' Explosive New Claims About Hillary's Health Revealed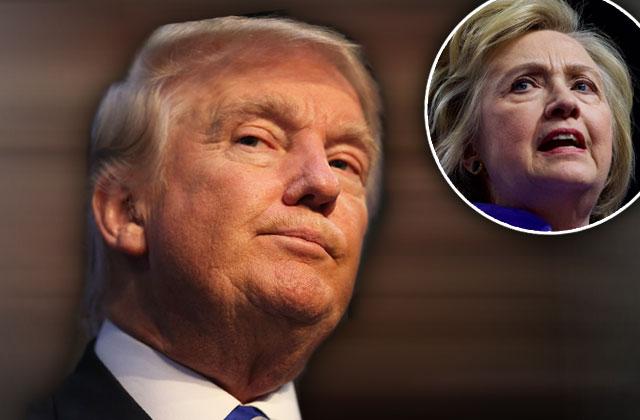 Hillary Clinton is "very, very sick" and could be dead within a year! That's the outrageous claim of a Donald Trump campaign staffer who issued a dire warning to America this week about the Democratic nominee.
John E. Jaggers, the Maryland and Northern Virginia state director for Trump's campaign, posed a question to "Women4Trump" rally in Loudoun County, VA.
"How many of you would wear a wool coat in August?" Jaggers asked, according to The Loudoun Times. "The woman who seeks to be the first female president of the United States wears a wool coat at every single thing. Have you ever stopped to wonder why? It's a big deal, folks. This woman is very, very sick and they're covering it up."
Article continues below advertisement
Jennifer Palmieri, Clinton's campaign director of communications, said in a statement, "Hillary Clinton has released a detailed medical record showing her to be in excellent health plus her personal tax returns since 1977, while Trump has failed to provide the public with the most basic financial information disclosed by every major candidate in the last 40 years."
Though the Clinton campaign is dismissing the claims — the candidate jokingly opened a jar of pickles on Jimmy Kimmel Live! to prove her health was fine — a recent email leak suggested she was suffering from "decision fatigue."
Wikileaks released an email from 2011 showing aide Cheryl Mills sent Clinton and an article from The New York Times titled "Do You Suffer From Decision Fatigue?" The piece claimed people with this condition are "low on mental energy," "become reckless," and "act impulsively."
"Wow that is spooky descriptive," Clinton responded.
Clinton subsequently received an email from advisor Jacob Sullivan regarding a drug called Provigil (Modafinil), which is used to treat "excessive sleepiness in patients with Parkinson's, Alzheimer's, and multiple sclerosis," as well as "excessive sleepiness caused by narcolepsy," Infowars reported.