Fairfax City Mayor Arrested After Allegedly Selling Meth For Sex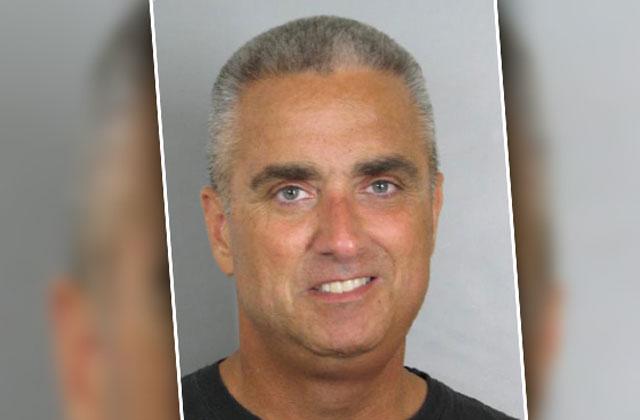 Richard "Scott" Silverthorne, the mayor of Fairfax City, was arrested in connection with a meth-for-sex scheme, RadarOnline.com has learned.
According to the Washington Post, the 50-year-old gave the drug to undercover detectives at the Crowne Plaza Hotel in Tysons Corner on Thursday.
The top-secret investigation began in July after authorities received a tip about an alleged methamphetamine dealer in the area.
Article continues below advertisement
"Based on information obtained during the investigation, a suspect was identified who was allegedly distributing meth through a website used to arrange for casual sexual encounters between men," local police revealed in a statement.
One undercover cop created a profile on the website, receiving messages from Silverthorne soon after, in which he offered to "provide meth for sexual encounters," police say.
The pair agreed to meet for a "group sexual encounter in exchange for meth," where Silverthorne would bring the meth and the undercover officer would book the hotel room.
According to police, the detective met Silverthorne and a drug supplier, carrying approximately 2 grams of meth, at the hotel around 7:00 p.m.
"Silverthorne did not resist arrest," cops said. "He provided a full confession on everything he did that night."
Article continues below advertisement
Juan Jose Fernandez and Caustin Lee McLaughlin have since been arrested as the alleged suppliers.
Meanwhile, despite being elected in May for his third term as mayor of Fairfax City, Silverthorne has struggled with both finances and ailing health.
The registered democrat was laid off as a director of recruitment with the National Association of Manufacturers in 2015, filing for federal bankruptcy protection after owing $58,000. He had also been battling neck cancer.
"It's been a terrible year for me. There's no question about it," he told The Washington Post in January. "I can try to sugarcoat it as best I can, but the facts speak for themselves."
Silverthorne faces charges of meth distribution and possession of drug paraphernalia.