Exclusive
Michael Douglas' Troubled Son Cameron Released From Prison, Now In NYC Halfway House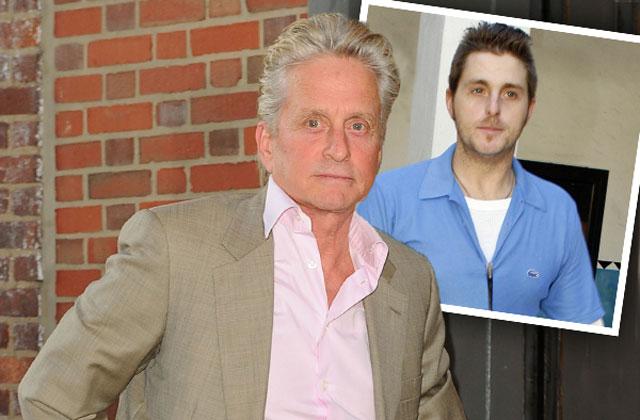 Michael Douglas' wayward son Cameron has been quietly moved out of prison, sources exclusively confirm to RadarOnline.com.
The recovering addict, who was jailed in 2010 for drug offenses including dealing methamphetamine, has left the Danbury Federal Corrections Institute in Connecticut, which he was moved to in late 2015, and is now in a halfway home in New York.
New York Residential Re-Entry Management representative Pierre Leconte confirmed: "Yes, he is with us and he is currently at a halfway house."
Article continues below advertisement
The ex-dealer, 37, is believed to be housed at the Bronx Community Re-entry Center in New York City, presenting a significant challenge to him, as he is surrounded by other people with similar drug histories.
Residential re-entry houses, formerly known as halfway houses, offer a number of freedoms to their residents, allowing them to sign out of the homes and go into the city unaccompanied.
Residents are allowed to look for or partake in work, go to counseling, and even make visits to friends or family, but they have to make it home to sleep every night.
The residents are monitored and regularly checked on. Crucially for Cameron, he will also be subjected to random drug and alcohol tests.
The sometime actor's long history of drugs offences dates back to 1999, when he was first caught with cocaine.
In 2007, he was arrested for possession of liquid cocaine, but it was his 2009 arrest while in possession of a 0.5 pounds of methamphetamine that resulted in his being charged with intention to distribute the drug, which carries a much longer prison sentence.
Article continues below advertisement
Cameron was originally sentenced to five years in prison, but it was increased to nine and a half years after it emerged his girlfriend smuggled heroin into prison for him in an electric toothbrush and his lawyer, who he had become romantically involved with, also smuggled him drugs.
Hi father Michael has been very vocal in support of his son, attending many of his court dates and speaking out about his incarceration.
After winning an Emmy in 2013, he defended Cameron in his acceptance speech .
"Part of their punishments if you happen to have a slip — this is for a prisoner who is nonviolent — as about a half a million of our drug addicted prisoners are, they punish you," he said. "So for my son's case, he's spent almost two years in solitary confinement and right now I'm being told that I cannot see him for two years."
Article continues below advertisement
Writing from prison in 2012, Cameron lobbied for treatment beyond simply being locked up, for himself and other drug addicts.
"Our prisons are filled with non-violent drug offenders who are losing much of what is relevant in life," he said. "Unfortunately, whereas the effective remedy for relapse should be treatment, the penal system's 'answer' is to lock the door and throw away the key."
As well as being caught with drugs in his cell and falling in love with his lawyer, Cameron also exchanged sexually charged mail with a mystery woman.
In a letter he wrote from prison in October 2015, Cameron brazenly requested "more photos" from the "beautiful woman," in return for his own X-rated snaps.
Cameron has been harmed while in jail, suffering serious injury in 2012 when a $100 bounty was placed on his head for allegedly surrendering the names of drug suppliers. Another inmate broke Cameron's leg as a result of being a "snitch."
His official release date is given as March 18, 2017.