'Does That Count?' Amber Reveals SHOCKING Sex Life Secret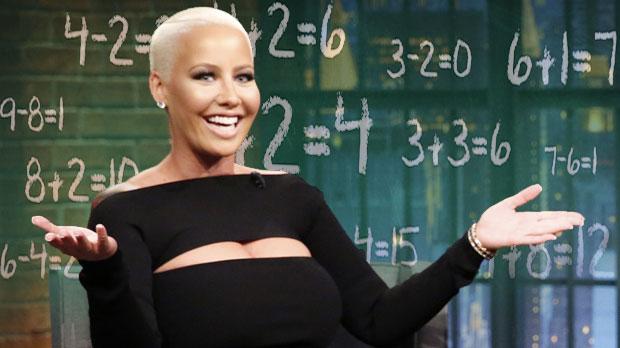 Amber Rose has a number — just don't ask her for it!
Rose revealed on The Amber Rose Show that she has no idea how many sexual partners she's had!
"I'm 32-years-old, I've been around the block a few times," she confessed. "I'm not going to sit there and count."
Then she asked her guest of the night, Ty Dolla Sign, to get specific if he wanted a rough estimate.
"Especially all the times I said he could put the head in, then take it out, does that count?" Rose pressed.
Article continues below advertisement
"Because I used to be so good for that, I was the queen of that," she explained.
But the 31-year-old rapper, who is good friends with Wiz Khalifa, stopped Rose from continuing as he admitted that a woman's "number" doesn't matter to him.
"It's kind of corny, it doesn't matter that much," he interjected. "If she says ten that means about 100 right?"
Rose agreed — and they both admitted that they think women hold back in the bedroom.