Amber Slams BFF Blac Chyna's Sex Life For Ratings!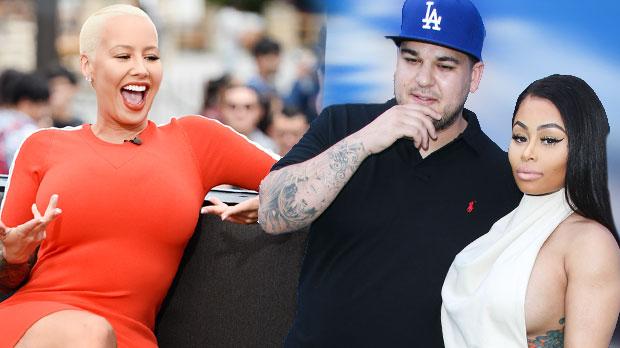 Amber Rose is starting another war with the Kardashian family — and getting Blac Chyna involved, too!
On a recent episode of The Amber Rose Show, Rose, 32, revealed that her and ex-husband Wiz Khalifa, 28, had plenty of sex while she was pregnant — and that Chyna, 28, does too!
"When I was pregnant, it was just like, 'fine,'" she explained. "I would act like I was into it, but I was like, 'please just hurry up.'"
Article continues below advertisement
"He loved my body," she said of being intimate with Khalifa. "I was nine months and he was like, 'the baby's kinda big now. It's a little weird. I feel like I'm gonna hit my son in the head.'"
"She might get mad that I say this, but Chyna, she says she's always horny all the time," Rose added.
RadarOnline.com previously reported that Chyna is expecting a child with Rob Kardashian, 29. This will be Chyna's second child, and Kardashian's first.