Presidential Election 2016
More Humiliation For Clinton! Secret DNC Voicemails Leak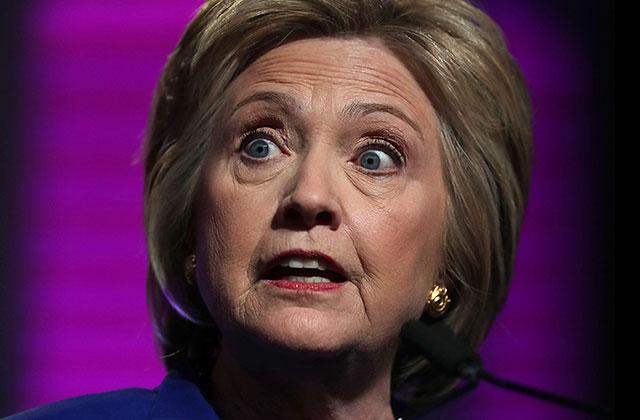 Article continues below advertisement
So what's in the latest leak? The recordings, posted on on the Wikileaks website as downloadable MP3 files were listed with unredacted phone numbers attached. One of the voicemails was from an agitated donor who voiced her contempt for Bernie Sanders.
"I'm furious about what you're doing for Bernie Sanders. He's getting way too much influence," she said. The caller went on to say she donated more than $300 to Hillary Clinton, but sees the DNC "bending over backwards for Bernie." The donor said "Bernie is the worst person in the world to even be running in the Democratic Party because he's not a democrat. Please don't give in to him." She threatened to leave the party if they continued to "coddle Bernie Sanders."
In addition, ABC News reported that "at least two former U.S. ambassadors called the Democratic National Committee to speak about personal meetings with the president." Once voicemail was from a caller leaving a voicemail for Wasserman Schultz who planned on attending a "small dinner" with President Obama.
A separate voicemail reveals a staffer calling DNC officials to obtain tickets to a St. Patrick's Day event with Obama. "We've received an invitation to the vice president's breakfast but not the White House reception," the staffer said in the recording.
Article continues below advertisement
The leaked emails and voice recordings reveal that the DNC could be vulnerable to anonymous hackers, the identity of which the Wikileaks refuses to disclose. Many Democrats have voiced concerns that Russian hackers stole the emails in an attempt to manipulate the U.S. elections.
Meanwhile, Republican nominee Donald Trump even chimed in on Twitter regarding the leaks, calling for Russia to release any of Clinton's emails.