Bombshell DNC Emails Reveal Staffers Used Homophobic Slurs & WORSE!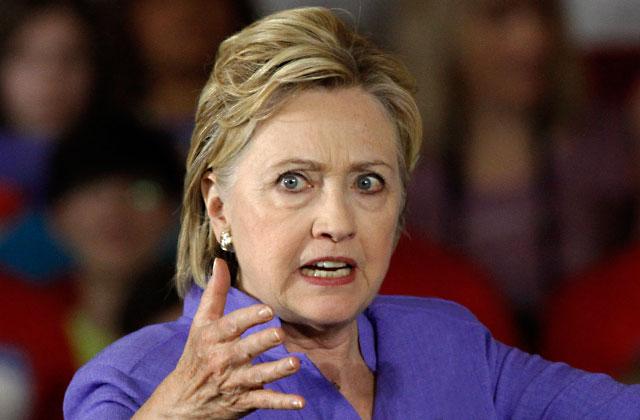 The hits keep coming for Hillary Clinton. As the DNC email leaks continued this week, it was revealed that Democrat staffers used homophobic slurs and secretly funneled money for the presumptive nominee!
Amid the thousands of private emails released by Wikileaks in the latest batch, was one that might be the most offensive yet. In a shocking exchange, DNC Finance Director Jordan Kaplan is shown playing favorites, assisting superdelegate Lucy Moog in getting an acquaintance's daughter a job in politics.
Article continues below advertisement
"Could you or someone from your staff meet with an awesome young person about to graduate from Duke?" the email reads. "She is dying to get into the political world. Worked for Ready for Hillary in NYC couple of summers ago. Smart and savvy. Wants to do the DC post-college political thing starting in June. Please?"
"I'll make you a deal — now that you are a super delegate and all!" Kaplan wrote back. "Happy to meet with her, but can I get a pass to the EBC for Thursday morning?"
Article continues below advertisement
A joint fundraising arrangement called the Hillary Victory Fund allowed Clinton's campaign to request contributions worth hundreds of thousands of dollars "to attend extravagant fundraisers including a dinner at George Clooney's house and a concert at Radio City Music Hall featuring Katy Perry and Elton John," Politico reported.
Though defenders of Clinton say the fund is "raising big money to boost down-ballot Democratic candidates by helping the 40 state parties that are now participating in the fund," privately, DNC officials have tried to hide the allocation of money.
The fund collected $142 million, but 44 percent "wound up in the coffers of the DNC ($24.4 million) and Hillary for America ($37.6 million), according to a POLITICO analysis of FEC reports filed this month."
Story developing.