Exclusive
Can't Be Tamed! Miley Gets 'Cold Feet' As Wedding To Liam Approaches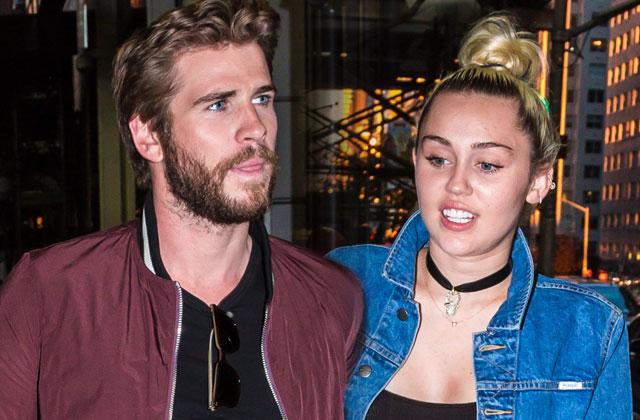 Is Miley Cyrus about to roll a wrecking ball through her relationship with Liam Hemsworth? As the singer gets ready to marry the Hunger Games actor in a lavish wedding ceremony this summer in L.A., RadarOnline.com has exclusively learned that she is "seriously having second thoughts!"
"The wedding is going as planned and will be happening soon," a source close to Cyrus said. "But Miley is getting really, really antsy."
Article continues below advertisement
"She and Liam are not seeing eye-to-eye on things right now and she is starting to realize that she could be living a lie for the rest of her life!"
As previously reported, when the 26-year-old actor ended his engagement with Cyrus in 2013, she was devastated. "When Liam left her the first time, he wanted her to grow up and she has in a lot of ways," said the source.
But when the pair reunited in Dec. 2015, many of Cyrus's friends and family believed that it would not work out.
"Miley has been doing everything that she can to change her image to fit into what Liam wants her to be," a source told RadarOnline.com at the time. "Unfortunately, no one thinks this is going to last, because you can never change who you are to fit what a man wants you to be!"
Now, the source told RadarOnline.com that – although Cyrus has calmed down A LOT in recent months – she is still "not ready to settle down and have kids."
"Liam seems to want Miley to be this squeaky clean housewife and she just is not," the source continued.
"There is no doubt that she is madly in love with him. But this marriage has disaster written all over it!"
Do you think that Miley Cyrus and Liam Hemsworth's marriage will work out? Tell us your thoughts in the comments below.