Exclusive
Wrecking Ball! Inside Miley Cyrus & Liam Hemsworth's Rocky Reunion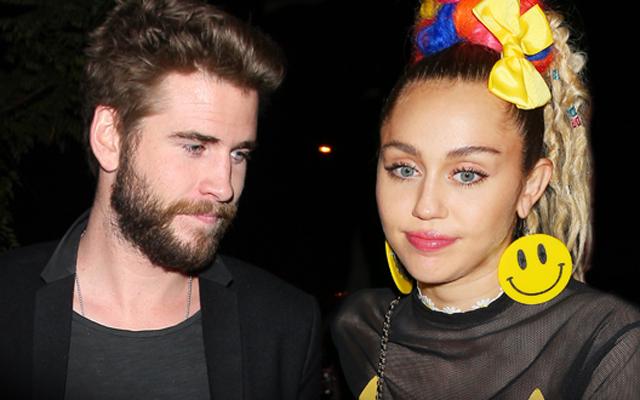 Miley Cyrus and ex-fiancé Liam Hemsworth have consciously recoupled! But according to a source close to the 23-year-old "Wrecking Ball" singer, "Many people around her think that this is a recipe for disaster."
"She has never stopped loving Liam," the insider claimed. "She wants nothing more than to be with him again."
And so, the source said, she's been trying to present a cooler, calmer, Cyrus to her ex.
Article continues below advertisement
"Miley has been doing everything that she can to change her image to fit into what Liam wants her to be," the insider told Radar.
"Unfortunately, no one thinks this is going to last, because you can never change who you are to fit what a man wants you to be. Miley has a wild side that is not going to go away. Not anytime soon at least."
Tuesday night, Cyrus skipped her scheduled performance at a party in honor of "Hands of Love," her gay rights anthem from the film Freeheld.
When songwriter Linda Perry announced that Cyrus was not able to make it, she said that the reason was that Cyrus was still in Australia, where she has been since she was spotted on Jan. 3 making out with Hemsworth at the Falls Music Festival in Byron Bay.
As fans know, this is not the first time that the 25-year-old Hunger Games hunk and Cyrus have tried their hand at love – the two were engaged to be married until Sept. 2013 when they split.
Now, more than two years later, the source told Radar, "Liam was the one to initiate this. But he told Miley that she needed to grow the f*ck up if he was going to let her back into his life."
Do you think that Miley Cyrus and Liam Hemsworth should be back together? Tell us your thoughts in the comments below.