Melania's Stunning $2,000 Dress Sells Out Instantly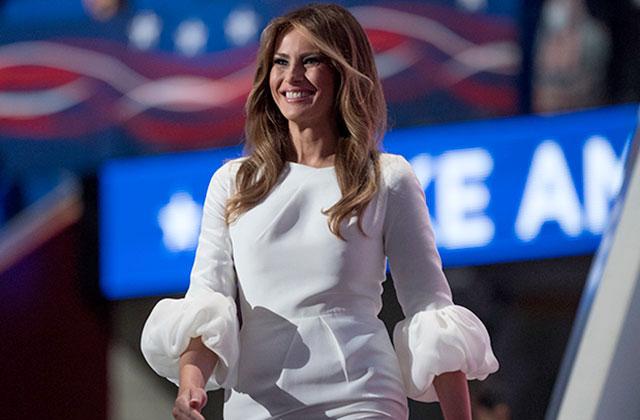 Article continues below advertisement
The price tag for her stunning dress? $2,190. The website describes the dress as "beautiful option for the modern bride," with a "nipped-in waist and dramatic bell sleeves in a contrasting basketweave."
The dress was still available for purchase on the website prior to the convention, but after Trump fans learned what Melania was wearing, it quickly sold out.
Melania has previously been likened to Jackie Kennedy, both because of their multilingual backgrounds and influence on fashion and culture.
The fashion moment was slightly marred by accusations that parts of her speech had been plagiarized, allegations the Trump camp called "absurd."
Would you wear Melania's dress? Let us know in the comments.