Melania Trump Is The New Jackie O!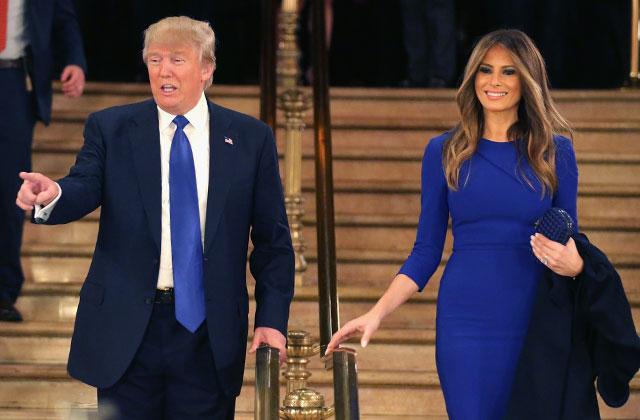 Donald Trump wants to make America great again — and he's going back in time to do it!
When the convention comes to Cleveland in July, the billionaire is reportedly planning to present his wife as the next Jacqueline Kennedy, the former first lady who solidified her status as a fashion icon during JFK's presidency.
Comparisons between Melania and Jackie O. have already surfaced from Trump's campaign, after one of the mogul's advisers said "Melania will be recast as the next Jackie O. She speaks four languages."
Article continues below advertisement
Kennedy was proficient in speaking several languages, including French, Spanish, and Italian. In addition to Slovenian and English, Melania speaks French, Serbian and German.
The Slovenian model even compared herself to the famous first lady when, in 1999, she was asked by The New York Times what kind of first lady she would be to then-boyfriend Trump. "I would be very traditional," she said. "Like Betty Ford or Jackie Kennedy. I would support him."