Exclusive
Meghan Edmonds' HEARTBREAK! Jim Edmonds 'Pulling Away' During Pregnancy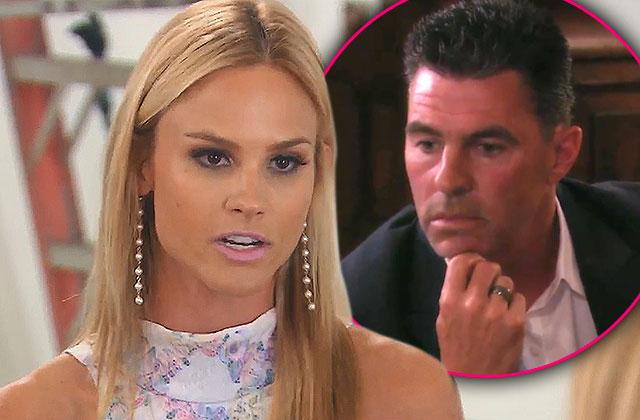 Meghan King Edmonds' pregnancy with Jim Edmonds isn't going as smoothly as she had hoped, RadarOnline.com has learned!
"He is definitely checked out and she doesn't know what to do," a source close to The Real Housewives of Orange County told RadarOnline.com exclusively. "She's pushing and he's pulling away."
"Obviously he just doesn't seem excited about having another kid," the insider said.
"He was done having kids," the insider said, noting that he had a vasectomy. "He told everybody that."
Article continues below advertisement
Edmonds confirmed on RHOC that her husband a vasectomy, and that's why the couple had to use IVF to get pregnant.
Edmonds, 31, also confessed that her husband, 46, is "removed" from their daughter, saying, "I was really disappointed in Jimmy's lack of sentiment throughout my IVF process. And honestly, there were moments I was questioning if getting pregnant was even the right choice. Now that I am pregnant, he is so happy and excited for our baby girl to come, but at the same time I still think he's removed."
Article continues below advertisement
"She just wants the attention period," the source added. "She's obsessive about the IVF because she feels that's a way to get attention."
Edmonds recently started a separate Instagram handle — @meghansivfjourney — for RHOC fans to follow. It currently has 3,946 followers, whereas her personal account has over 298,000 followers.
Her baseball player husband rarely makes appearances on the account's posts.
Do you think Meghan is desparate for Jimmy's attention? Tell us in the comments!