Meghan King Edmonds SLAMS Distant Dad Jim: He's 'Removed' From Their Daughter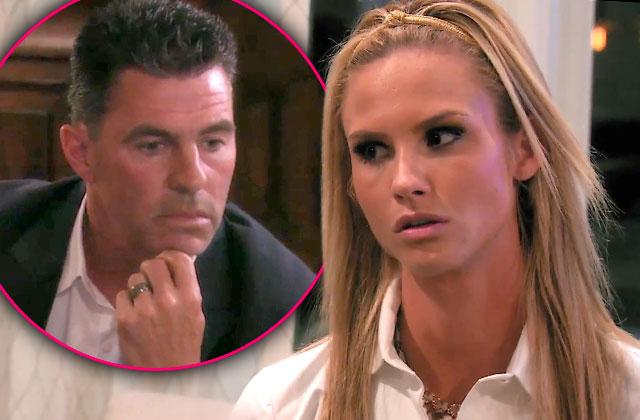 Meghan King Edmonds finally admitted that her marriage is slowly crumbling — and getting pregnant with Jim Edmonds may not have been the right decision to make!
"I was really disappointed in Jimmy's lack of sentiment throughout my IVF process," she confessed in her Bravotv.com blog. "And honestly, there were moments I was questioning if getting pregnant was even the right choice."
"Now that I am pregnant he is so happy and excited for our baby girl to come, but at the same time I still think he's removed," she admitted. "He's more excited about decorating the nursery and buying a stroller: things that are needed for a real life baby, not one in utero."
Article continues below advertisement
The 31-year-old revealed that the couple still has a long way to go before their daughter arrives in time for the holidays.
"Maybe it's like our new puppy, Girly Girl," she explained, comparing her daughter to her pet. "He didn't want her at all!"
"Now that we have her though, he dotes on her more than me and even wants to wake up for the middle of the night potty breaks!" she praised.
RadarOnline.com reported that Meghan and Jim, 46, have been at odds over her IVF treatment on RHOC, as the sports broadcaster continually leaves her home alone — even for her hysteroscopy.
"It is really frustrating to me that Jimmy doesn't act more interested in the IVF process, especially considering that it has consumed my life," she has confessed before. "I understand that it can be an overwhelming process and he had to be in Florida for spring training during most of it, but I was on a lot of hormones and was very emotional. It definitely would've been nice to have him pay more attention to the process."