Matt Lauer & Natalie Morales Spark Affair Rumors On 'TODAY'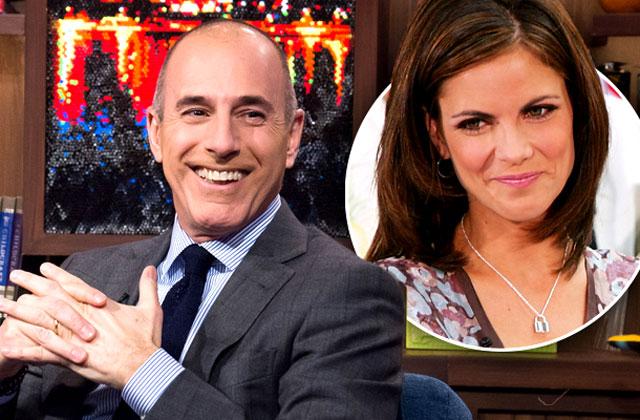 When Natalie Morales announced that she'd be leaving the TODAY show for a position at Access Hollywood, rumors began to swirl of an affair with co-anchor Matt Lauer.
"There's speculation it's one of the reasons why she's moving . . . Matt didn't want to work with her," an insider told Page Six.
"There's an awkwardness between Matt and Natalie," the source added of their once symbiotic working relationship. "He protected her for a long time and now it seems like something has gone awry."
Article continues below advertisement
Lauer and Morales have since strongly denied speculation of a romantic relationship, as another insider told Page Six: "There's no validity to it. Zero fact. NBC News loves her. Her contract was up in the fall and she wanted to try something new. She wanted to go to LA. NBC wanted to keep her."
"There is absolutely no truth to this completely absurd story," Morales also wrote in response to rumors. "It is damaging, hurtful and extremely sexist. I have proven myself in all aspects of my job as a news professional and journalist, and am adding to my role, taking on three jobs with 'Access Hollywood Live' and 'Access Hollywood,' in addition to 'Today.' This move was dictated by me and my desire to grow in my career. Any insinuations beyond that are uninformed."