Exclusive
Morning Show Wars! 'GMA' Alum Josh Elliott Tried To Snag Spot On 'Today' By Ousting Natalie Morales & Willie Geist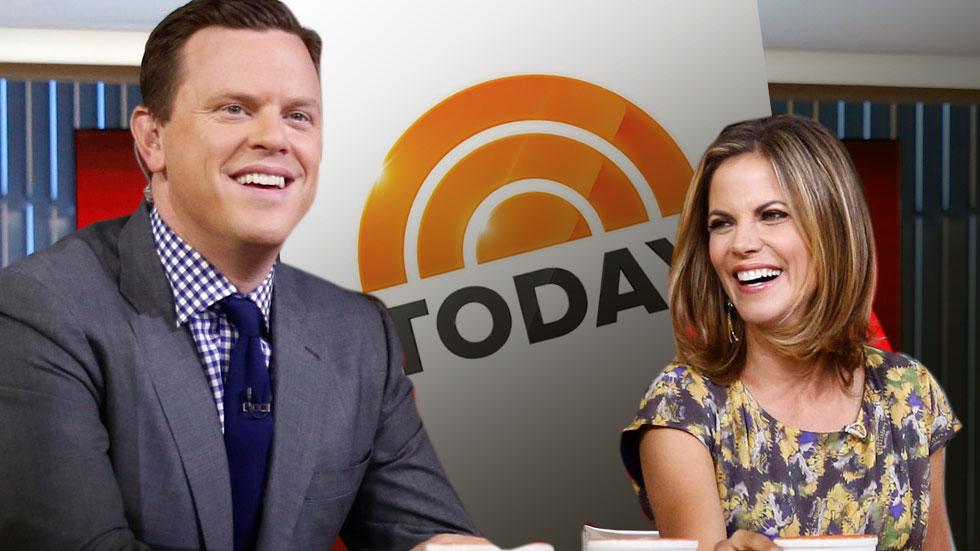 Former Good Morning America cast member, Josh Elliott, appeared to be the ultimate traitor when he made inroads at rival program Today earlier this fall. But RadarOnline.com has learned that the TV host, currently working for NBC Sports, quickly killed his chances there by hatching a devious plan to oust fan faves, including Natalie Morales!
Insiders tell RadarOnline.com that Elliott was working in cahoots behind the scenes, with former ESPN pal, Jamie Horowitz, the general manager of the Today show, to become a permanent fixture on the morning news program, before he was abruptly fired earlier this week for creating in-fighting and drama on the 30 Rockefeller Plaza set.
Article continues below advertisement
A source close to the situation said, "Jamie approached Josh about a grand plan to have him become a permanent fixture on Today. It didn't take much conversation for Josh to jump on board with the idea. Josh absolutely gave Jamie his approval and consent to make it happen. In the sports position at NBC, Josh just isn't on the air as much, and misses being in front of the camera everyday."
"The plan immediately backfired when Jamie began trying to pit anchors against each other, however, along with the crew," the source revealed. "Matt Lauer, afraid that colleagues Natalie Morales, and Willie Geist were going to be shoved out, went to NBC News President Deborah Turness, and pleaded the case to keep them on board."
"The cast and crew are a very tight knit family, and Jamie became a liability and distraction to the show," the source said. "Without hesitation, Turness realized Jamie had to go. It was unfortunate, but could have been avoided if Jamie hadn't gone down that path."
Reports that Morales and Geist have been fired from the show are false.
In a statement to RadarOnline.com, Turness made it clear, no changes were being made in the Today cast.
Article continues below advertisement
"NBC's Today has the best anchor team in morning television," she told RadarOnline.com. "The entire Today show anchor team — Matt Lauer, Savannah Guthrie, Al Roker, Natalie Morales, Willie Geist, Carson Daly, Tamron Hall, Kathie Lee Gifford and Hoda Kotb — are incredibly talented, valued and have our support. In response to the false rumors that have been circulated about our anchor team, NBC wants to be absolutely clear: The rumors are wrong — period. This is the team we are committed to. And this is the team that our viewers turn to in the morning."
Another Today insider said, "After this debacle, no one wants to be around Josh....everyone has suspected that Josh was after Natalie or Matt's job. Josh's diva antics are well known in the industry, and it's the last thing anyone on the show wants or needs.
Now, "there is frustration that there is so much emphasis on beating Good Morning America, and going after their talent and executives," the insider explained. "Just because someone worked at ABC, it shouldn't be assumed that one person can turn the ratings around for Today. The feeling on Today set is just let them do their thing, report and break the big stories, get the big guests the other shows can't, and the rest will fall into place."