Unrest At 'TODAY': Natalie Morales & Willie Geist Were 'Told They Were Fired' Under Exec Recently Let Go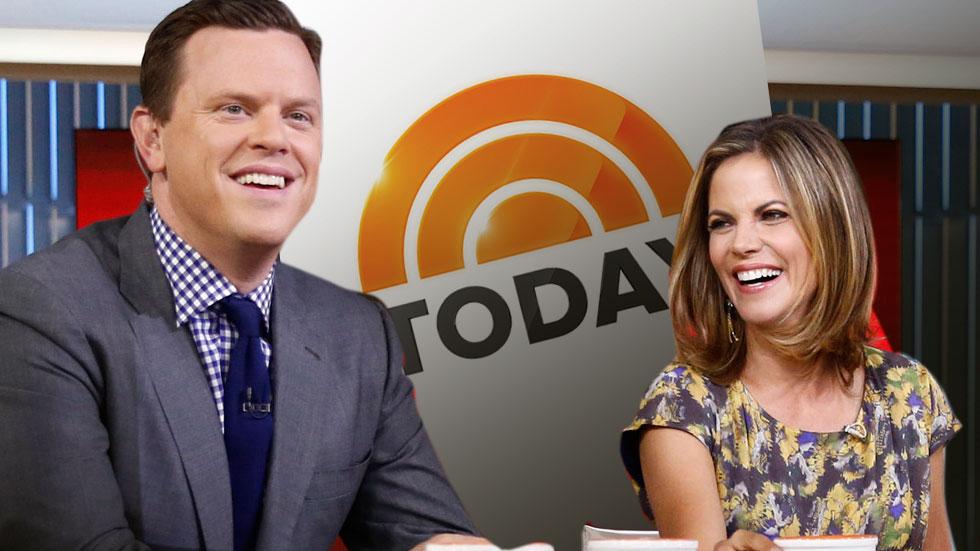 Another wave of internal chaos has hit NBC's TODAY Show, as a number of major personnel moves in the works might be reversed after a change at the top.
On-air personalities Natalie Morales and Willie Geist "were recently told they were fired" from the NBC show, an insider told US Weekly, a move that was initiated by recently-removed general manager Jamie Horowitz. But Horowitz's recent dismissal might impact whether or not Geist and Morales remain on the show, according to the report, which indicates that both have received feelers from competing networks -- Morales at ABC and Geist at CBS.
Article continues below advertisement
Adding to the behind-the-scenes instability are a number of proposals "floating around" made by TODAY higher-ups in its' quest to top Good Morning America, a source told the publication. Among them: demoting Tamron Hall to MSNBC; pushing Hoda Kotb into the 9 a.m. block; and acquiring former GMA personality Josh Elliott to do the news.
A separate insider told the publication that few of the proposals will likely materialize, as they'll likely be taken off the table with Horowitz's ouster after less than two months on the job.
"An executive went rogue and got fired for suggesting crazy ideas no one agreed with," the source said.
A NY Post report Wednesday indicated that TODAY ace Matt Lauer was the driving force behind Horowitz's firing after Geist, Morales and Savannah Guthrie complained to him about the executive's plans; Lauer then went to NBC News' Deborah Turness and told her he wanted to keep the current team intact.
"Once again, Matt Lauer calls the shots at TODAY," the source told the paper. "The idea of bringing Jamie in was to bring change to the show to help beat GMA, but how can you fix it if nobody can make any changes?"
As RadarOnline.com previously reported, Morales had already been eyeing the market for her departure, due to "a lot of tension" she has with Turness and Hall.