Trouble At 'TODAY': Natalie Morales Feuding With Tamron Hall & NBC News Prez, Could Depart Network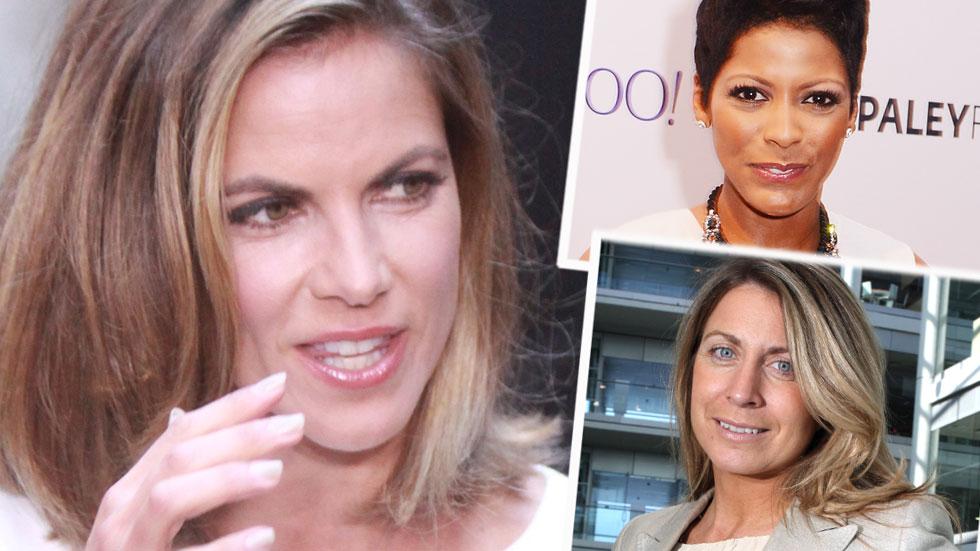 Natalie Morales is looking to depart NBC's TODAY due to ongoing issues with NBC News President Deborah Turness and co-worker Tamron Hall.
"It's the talk of NBC staff," an insider told the NY Post, saying that "there's a lot of tension" between the three women.
"Natalie and Tamron are competitive, and there was a big blowup in October between the two," the insider said. "Deborah has an issue with Natalie and has sided with Tamron."
Article continues below advertisement
The insider added that Morales and Turness have had "zero communication … for a long period of time," adding to the hard feelings.
Morales "didn't get the reassurance she had hoped for about her future" at the NBC morning show last week during a lunch with the show's executive producer Don Nash, who brushed off the report as "total nonsense.
"As the TODAY show continues to gain momentum, it sounds like someone is trying to stir up trouble that doesn't exist," he told the paper. "Natalie Morales is valued by everyone at the news division from the top down, and her future is with the TODAY show and NBC News.
Another source told the paper that "Natalie's agent at WME has been reaching out discreetly looking for other opportunities for her," and that "she could be interested in a talk show." (The agency did not comment on the paper's report.)
A separate insider said that Morales' agent "has not made one outgoing call" — as the journalist has two years remaining on her contract — but "other networks have been calling them."