Exclusive
Hard-Drinking Kelsey Grammer 'Dancing With Death!'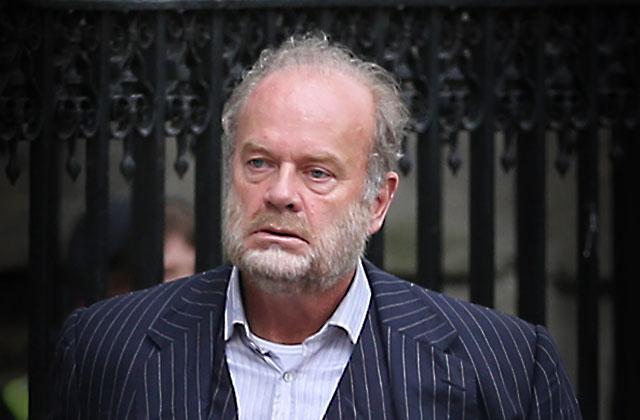 One time hell-raiser Kelsey Grammer is boozing again — and could end up in the downward spiral that once nearly killed him, worried pals have told RadarOnline.com exclusively.
The former Frasier star, 61, had been sober for nearly two decades after shelving a sex-crazed lifestyle of cross-dressing, booze and drugs.
But Grammer recently admitted that he's quit Alcoholics Anonymous and now drinks daily!
Article continues below advertisement
"People need to know how to move on and put things in another place. Drinking is not a vice," the Cheers legend claimed.
But after a DUI conviction in 1987 and a stint in rehab for cocaine, he's "dancing with death again," according to a source.
In the '90s, "Kelsey had been on a bender for six months and would even start his day with a giant martini," disclosed a source. "By 2 p.m., he would be flying!"
In 1996, the Emmy winner flipped his $75,000 sports car in a high-speed crash. Drugs and alcohol were not cited as factors, but "Frasier executives were quaking in their boots about Kelsey's substance-abuse problems then," said a source.
Ex-porn star Tiffany Storm said Grammer regularly dressed in drag while they made love — and was addicted to sex, drugs AND booze when they dated in 1995 and 1996.
Experts warn alcoholism is a disease, and that even one drink can lead to more.
But Grammer has declared, "I want my five minutes every day when I have my cocktail, and I want no one to bother me during that time!"