Exclusive
'Very Hurtful!' Camille Grammer Slams Ex Kelsey For Abandoning Her During Cancer Battle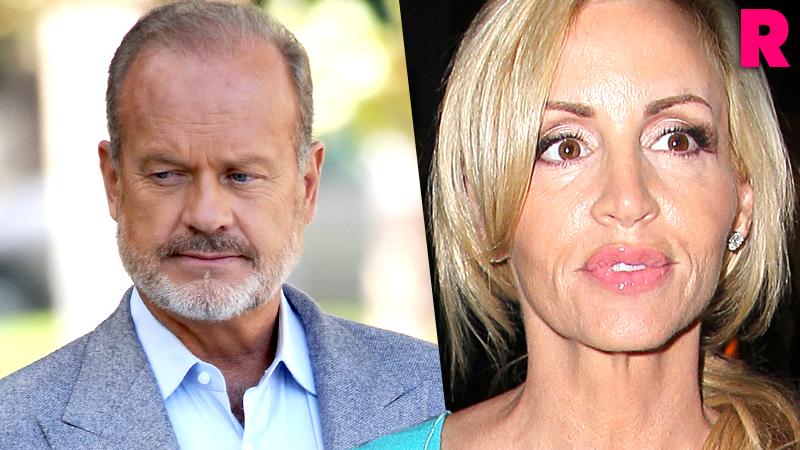 More than two years after Camille and Kelsey Grammer finalized their messy divorce, their relationship isn't any closer to healing. In an exclusive interview with RadarOnline.com, Camille is speaking out to accuse her ex-husband of abandoning her during her recent cancer battle!
The Real Housewives of Beverly Hills star was diagnosed with endometrial cancer in 2013, and underwent surgery, grueling radiation and chemotherapy, and is now clear of the disease. Through it all, she says, her ex never reached out once.
Article continues below advertisement
The blonde beauty tells RadarOnline.com exclusively, "After being diagnosed, I reached out to Kelsey's camp, since he refuses to talk to me directly. I conveyed the news, and never heard one word back, which was obviously very hurtful.
"We may have had our issues, but we have two kids together," daughter Mason, 13, and son, Jude, 10.
"Put our history aside and just step up for the sake of the kids," she said. "The kids were scared that their mom had been diagnosed with cancer. I tried to keep much of the illness away from them."
"If Kelsey had faced a similar health crisis, I would immediately called him, attempt to have a conversation to see if there was anything I could do."
On Thursday, Camille will appear on The Doctors, to raise awareness for women's cancer.
"I'm in such a great place now, happy and healthy and committed to help women become more knowledgeable about cancer," Camille added.
Watch Video on RadarOnline