Never Ending! Kanye West Bashes Taylor Swift AGAIN At Concert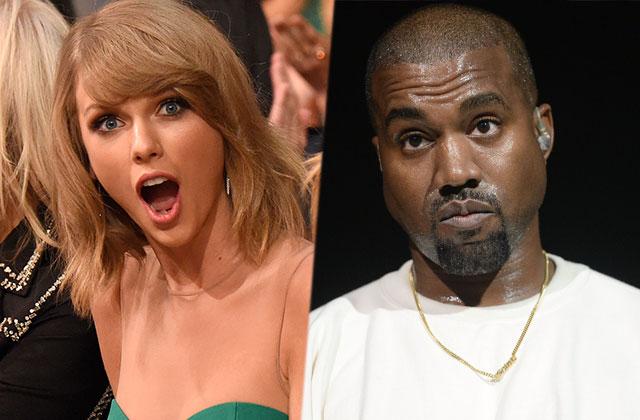 Kanye West isn't letting his feud with Taylor Swift go! The rapper took the stage at a Drake concert to trash his enemy.
"All I gotta say is, I am so glad my wife has Snapchat," West, 39, told the crowd on July 28. "Because now y'all can know the truth and can't nobody talk s**t about YE no more!"
The latest bashing comes after Kim Kardashian posted a video on Snapchat of Swift, 26, giving West her permission to use the lyrics "I feel like me and Taylor might still have sex" in his song "Famous."
Article continues below advertisement
When the single was released, Swift's camp denied that he had run the lyrics by her. She also threw shade at the rapper during her Album of the Year speech at the Grammys by warning young women to beware of "people along the way who are going to try to undercut your success or take credit for your accomplishments or your fame."
As RadarOnline.com readers know, Kardashian, 37, releasing the tapes was all part of her plan to expose Swift.
"Kim planned this out well in advance," a source told RadarOnline.com. "She knew the footage of her talking about Taylor to her family would air in July, so she wanted to time the big reveal with the show. She wanted to stand by her man, and get more exposure for the show, too. For Kim, every move is calculated."
Kimye took the feud a step further by bad-mouthing Swift in a Harper's Bazaar interview.
When West was asked what his favorite Swift song is he replied, "I don't have one," while Kardashian added, "I was such a fan of hers."
Whose side are you on? Tell us in the comments!