Exclusive
Taylor Takedown Team! Kim & Kanye Recruit Calvin Harris To Diss Swift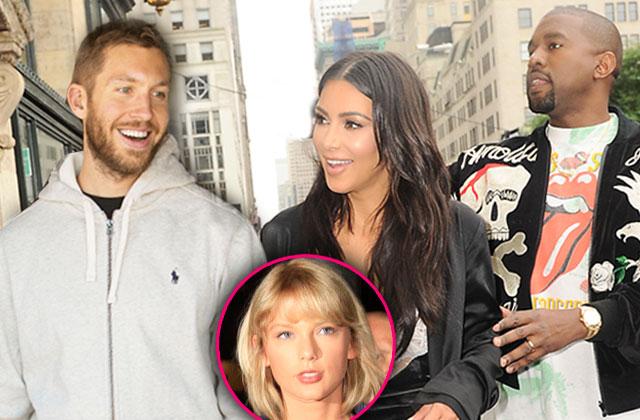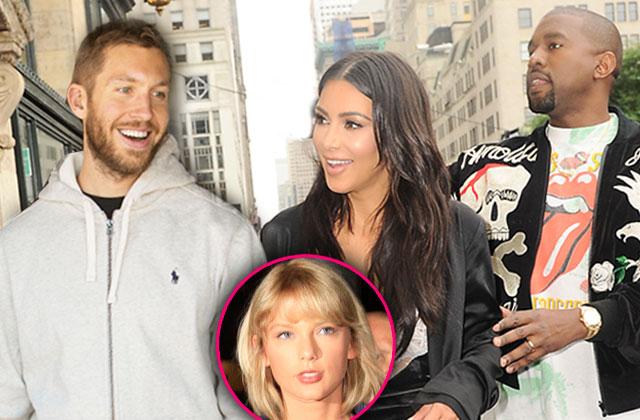 What happens in Vegas does NOT always stay in Vegas. This weekend, Kim Kardashian and hubby Kanye West partied in Sin City to celebrate J.Lo's 47th birthday! Not-so-coincidentally, the Keeping up with the Kardashians superstar couple were spotted getting super cozy with none other than Taylor Swift's jilted ex-boyfriend, Calvin Harris! Click through 9 shocking photos of Kimye and the 32-year-old DJ partying the night away.
Article continues below advertisement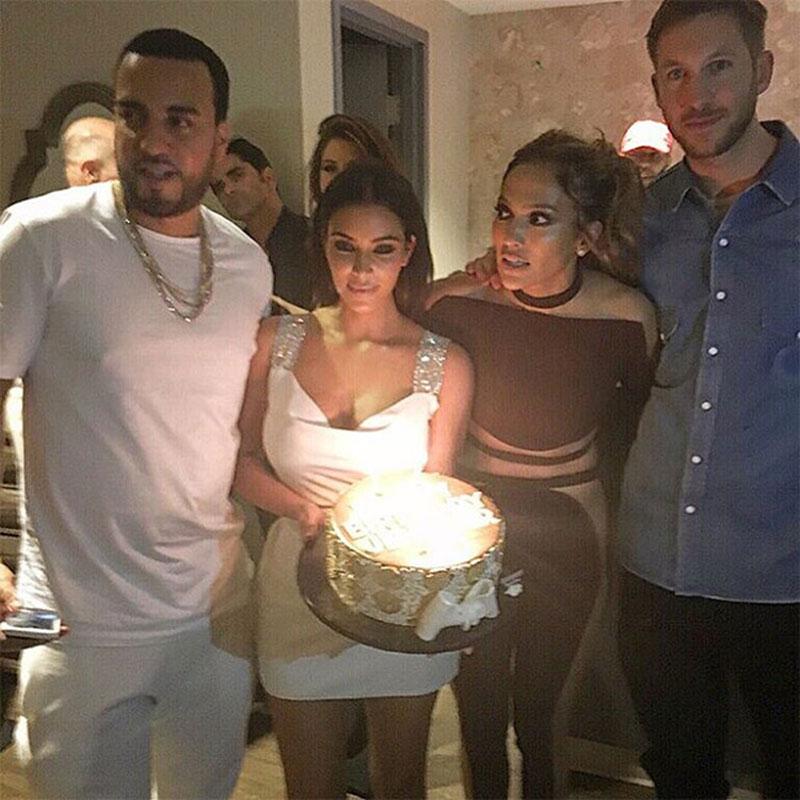 Kardashian, 35, Harris, and French Montana were front and center to give Jennifer Lopez her birthday cake after her All I Have show at Planet Hollywood in Las Vegas, on Saturday night.
Article continues below advertisement
As RadarOnline.com reported, Kardashian and Swift have been in a feud over whether Swift knew West was going to call her "that b***h" in his song, "Famous." Swift says she didn't know, but Kardashian leaked video attempting to prove otherwise. And Harris is still smarting over the fact that Swift moved on with Tom Hiddleston just weeks after their breakup.
Shake it off? Calvin Harris isn't bothered by ex Taylor Swift's new relationship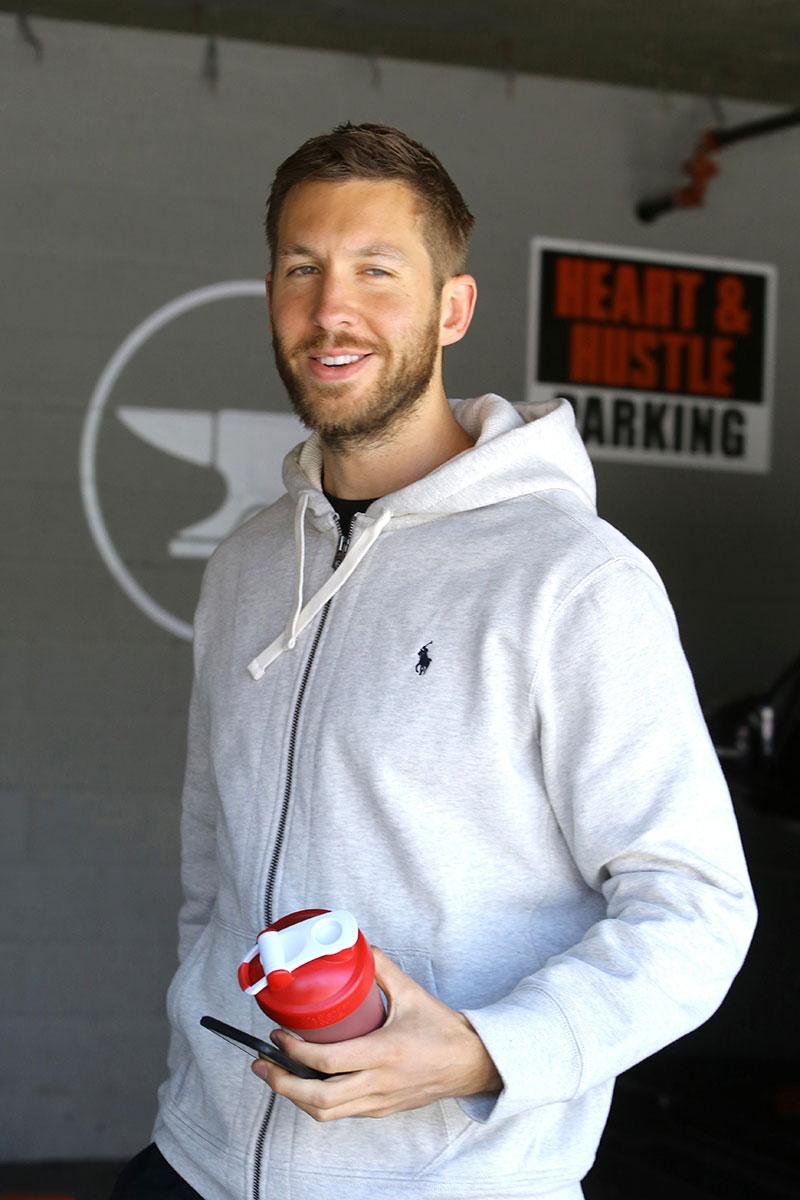 According to a Kardashian insider, "Kim and Calvin partying together was not just by chance! Kim and Kanye were not even planning on going to J.Lo's party in Vegas. But Kanye and Calvin have been in touch and when they found out that he was going to be there, they knew that they had to go!"
Article continues below advertisement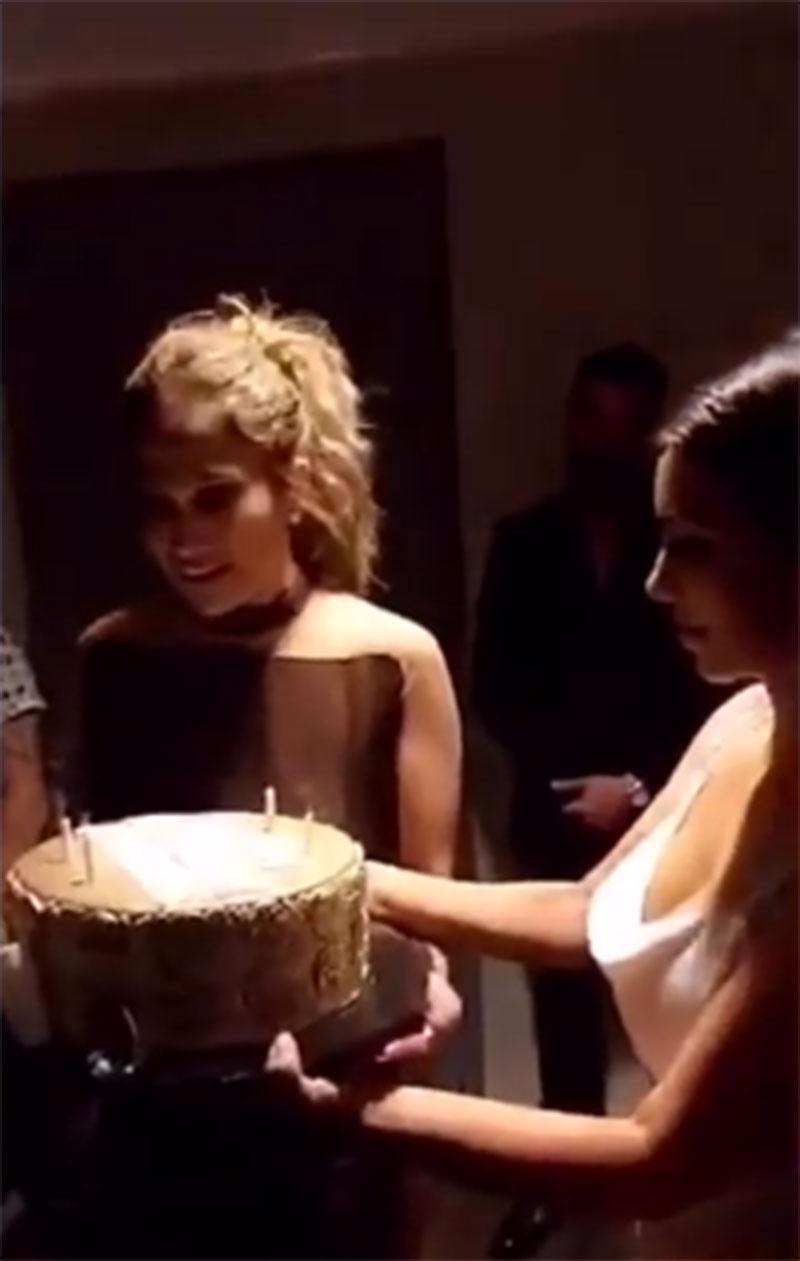 "Kim is just loving this Taylor drama," a pal said. "She cannot get enough of it." Indeed, she posted video of herself singing along to Harris' song "This Is What You Came For" as the scandal erupted earlier this month. Meeting Harris was even better for stirring up the bad blood!
Lopez shared several photos of herself and Harris. Does this mean she is officially Team Kimye?
Article continues below advertisement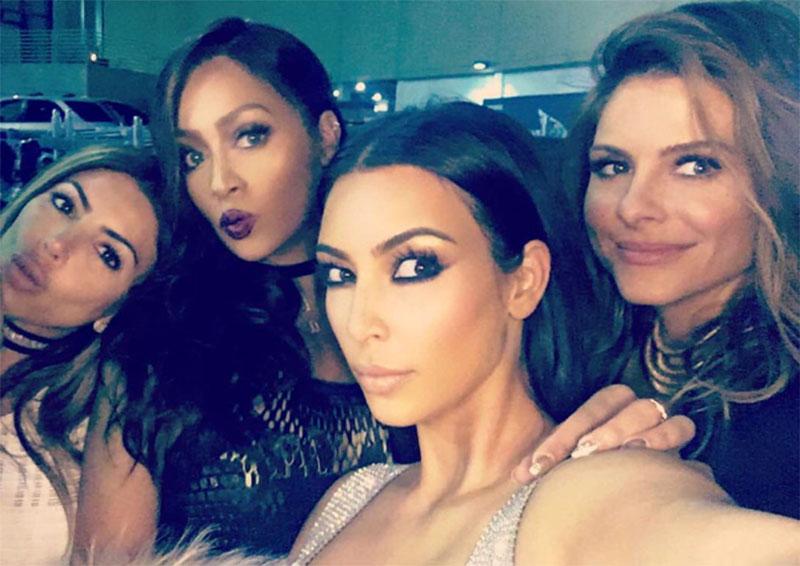 "Kim's sisters and friends think that she is being immature and have told her to let it go. But she can't! For once, the fans are on her side," said the source.
Kim Kardashian West and Kanye West Sighting in NYC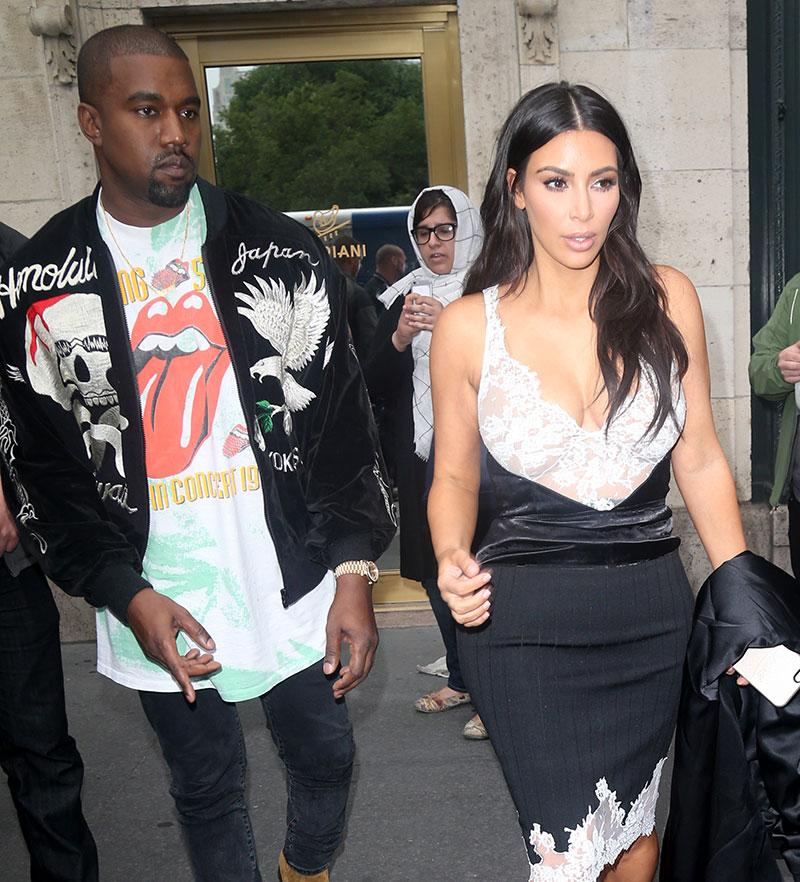 "Kim and Kanye were talking to Calvin for a really long time during the party," the source says. "Now Kim's friends are saying that they'll have to do a song about Taylor next!"
Calvin Harris Goes To The Gym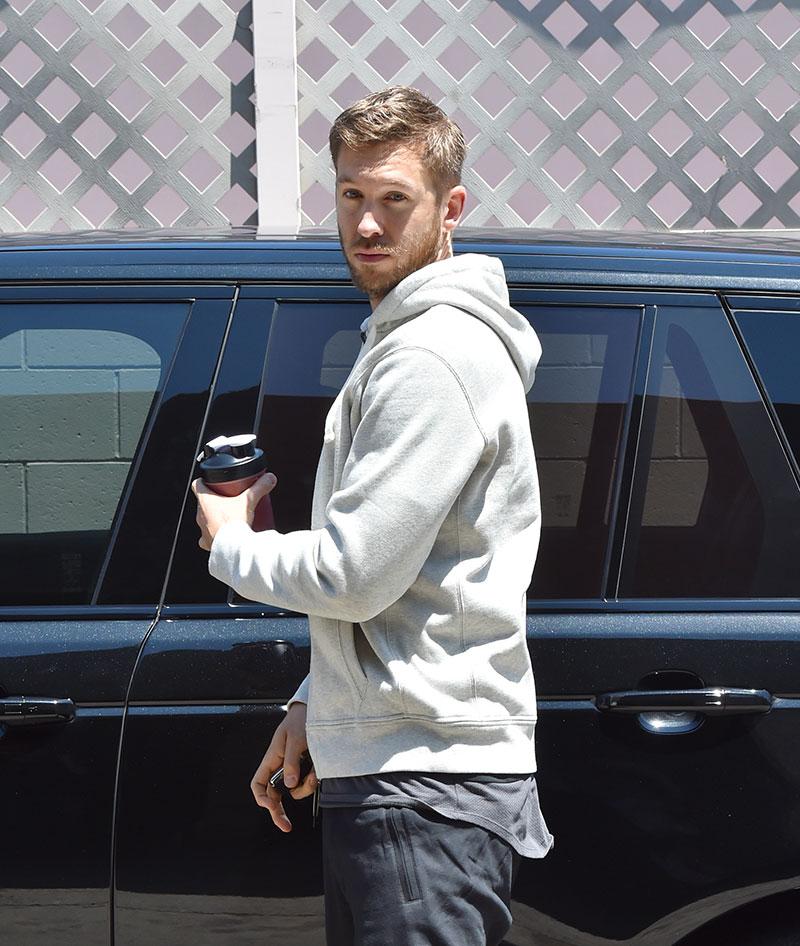 Do you think that Kim Kardashian & Calvin Harris should just let it go? Tell us your thoughts below.