Elvis' Sad Last Days Exposed! 'Miserable' Presley Was In Downward Spiral, Nurse Claims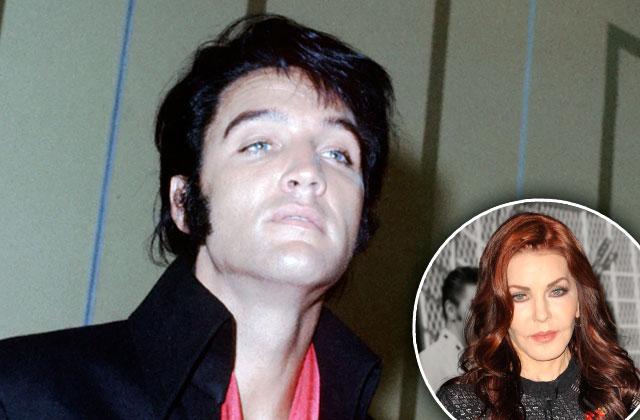 Elvis Presley's private nurse is breaking her silence to expose The King's tragic final days as he battled obesity, loneliness – and the heartbreak of losing Priscilla, the love of his life.
"I saw the ups and the downs and the happy and the sad,"Letitia "Tish" Henley Kirk said.
She adds that Elvis was "a very miserable person "in the months before he died on Aug. 16, 1977, at his Memphis mansion. Kirk lived in a trailer with her family on the grounds of Graceland while caring for Elvis.
Article continues below advertisement
One of the few things that would cheer him up was his ex-wife, Priscilla.
In her book Taking Care of Elvis: Memories with Elvis As His Private Nurse and Friend, Kirk, 74, called Priscilla "a very big piece of putty that held Elvis together...when Elvis was having a bad day or was down, all he had to do was talk to Priscilla and his spirits were lifted and he became a different person."
But as his relationships with other women crashed and burned, Kirk recalled the superstar lying across the bed crying, "Why in the **** can't I find a woman to spend time with me and make me happy?"
MORE ON:
Priscilla Presley
And he didn't have any better luck with man's best friend!
His red chow, Getlow, was always growling at him and bit the top of his hand, she claimed. He has to give away a Pomeranian with bad gas because "their personalities didn't mesh at all," Kirk wrote.
Kirk, who met Elvis in 1968 while working in a medical clinic with his private physician, Dr. George Nichopolous claimed the singer was terribly tormented but struggled to live up to his iconic image.
"Here was a man that the world thought had it all," she said. "But even he had things missing in his life."
Find out more of the shocking secrets and scandals surrounding Elvis Presley's death on this week's episode of National Enquirer Investigates, Saturday night at 9 pm PT/ET on REELZ Channel!