Look Out Patrick Schwarzenegger! Miley's Getting Cozy With... Elvis?!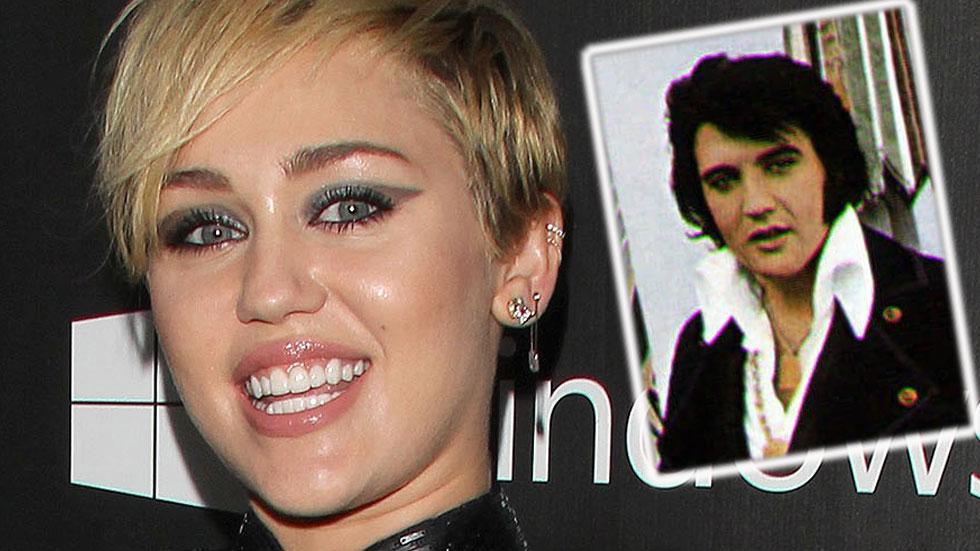 It seems Miley Cyrus can't help falling in love with Elvis Presley!
"Say Muah name say Muah name," Cyrus captioned a black-and-white photoshopped image of herself and The King on Saturday.
This isn't the first time Cyrus has given a shout out to Presley. She referred to him as "the OG twerking" last summer.
"No one wants to admit that he was twerking, he was," Cyrus told Australia's Sunday Night show.
Article continues below advertisement
"He was like sex. He was a symbol of sex but no one would have ever called Elvis a shit because he wasn't a girl. It's that double standard and I think I'm doing something for the double standard."
Regardless of Cyrus' twerking theories, she seems to have a celeb crush on the "Hound Dog" singer. She even posted a second image of herself with her head on his chest.
http://instagram.com/p/xYbZAbwzHv/?modal=true