Elton John's Sexual Harassment Cases Resurface After 4-Month Battle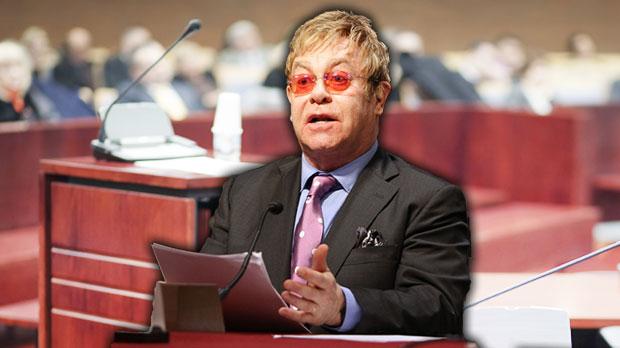 Sir Elton John's latest legal battle is resurfacing after a four-month battle to keep it silenced.
A former employee accused the singer, 69, of sexual harassment in 2015. He reportedly settled the suit out court with a six-figure check to get the claims dropped.
The "Rocket Man" singer denied the sexual harassment allegations at the time, and even went to the London Employment Tribunal Service to try to get the case sealed.
Article continues below advertisement
PHOTO: Ex Bodyguard Sues Elton John, Claims Singer 'Groped' Him
However, the London Employment Tribunal did not rule in his favor, making his deal in February public. His former bodyguard, Jeffrey Wenninger, 49, filed another sexual harassment suit in March.
His suit alleges that the singer put his hands down Wenninger's pants, twisted his nipples and demanded he "say hello to Uncle Elton."
He denied the claims in California's Superior Court, and his lawyer called them "patently untrue".