Water Park Groper Accused Of Molesting Six Women — Some Only Teens!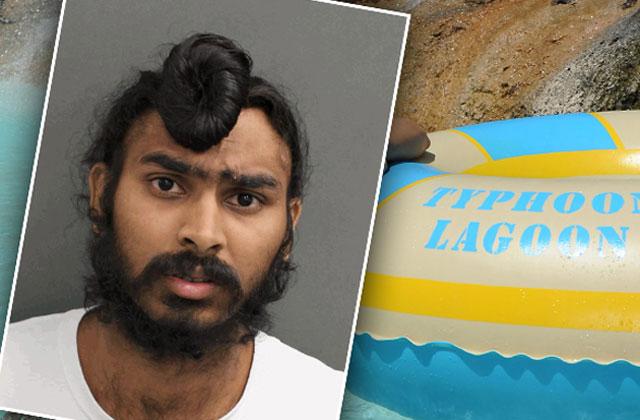 A man has been accused of groping a group of women, most of whom are teenagers, at Disney's Typhoon Lagoon, police confirmed.
According to reports, 27-year-old Aman Bhatia of Louisiana was arrested on Sunday for allegedly grabbing at innocent swimmers in the water park's pool.
One victim claimed that Bhatia put his hands on her stomach and breasts as a wave came through. After that, she says she watched him go after other unsuspecting teenagers.
Article continues below advertisement
Later, a teen victim allegedly shouted "Who grabbed my breasts?" after another wave broke in the lagoon.
Other witnesses say they noticed Bhatia positioning himself to grope at swimmers. Bhatia was ultimately reported to lifeguards who promptly called the police.
Watch the Video on RadarOnline.com:
Arrest reports reveal that Bhatia denied the allegations, telling cops that "his vision was fuzzy since he did not have his glasses on" and that "everyone was bumping into each other and having fun but he never intentionally touched anyone or grabbed any ladies breasts or buttocks."
Bhatia was charged with four counts of lewd molestation on a victim under 16, as well as two counts of battery.
As of Wednesday morning, he posted bond at the Orange County Jail and was released. Luckily, Disney has banned him from the premises.
But after the tragic alligator incident last month, the theme park is certainly facing some bad press.