Frantic 911 Call Made Moments After Alligator Dragged Toddler To His Death Released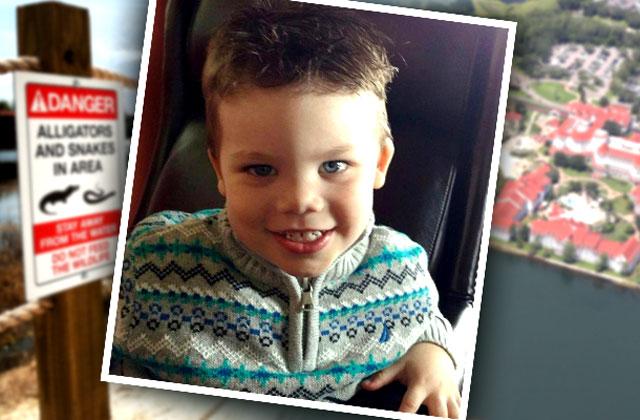 Article continues below advertisement
When the dispatched asked, "They're at the pool?" She responded, "No, lake."
"You said they drowned there?" the operator asked, as the woman replied, "Someone drowned there. I just stayed in the pool. Please come to the Grand Floridian."
"Do you see the person right now?" the dispatched asked.
"No I don't," she replied. "The other lifeguards, they at the beach, I'm in the pool talking with you. I didn't see anything."
When he asked if someone is being pulled out of the lake the caller said, "Yes."
She then explained how she couldn't see what's going on because she was using a phone in the pool area. He asked if she could call from a phone closer to the incident so she could give more details.
In a second 911 call, the dispatcher asks the location of the emergency, but does not receive a reply.
The body of the 2-year-old was recovered intact on Wednesday, June 15. He was snatched from the lagoon around 9:30 p.m. while playing in the water with his father and mother.