Exclusive
'Bush' Star Ami Brown's Estranged Mother Reveals Heartbreak Of Reunion Rejection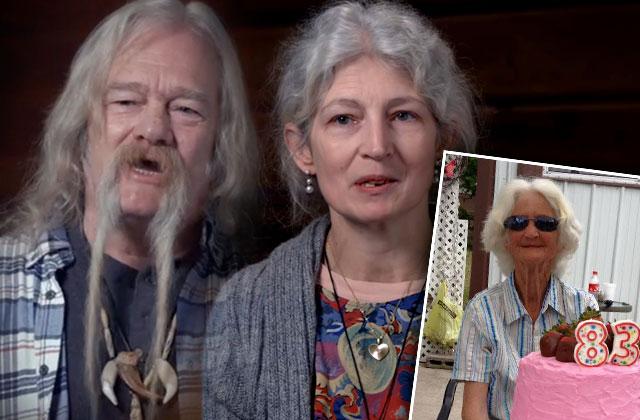 Article continues below advertisement
"I said, 'I'm not here to cause any trouble. I just want to see my daughter!'"
According to local social media accounts, Ami, husband Billy and their seven children ditched Alaska for the much warmer climate of Hawaii during her mother's trip.
Earlene and her son, Les Branson, tell RadarOnline.com they reached out to the Browns several times long before the visit so the stroke survivor could be sure to see her daughter for the first time in 36 years, a dying wish.
MORE ON:
Alaskan Bush People
Though Earlene says she was disappointed by her daughter's rejection, she was pleasantly surprised by the warm reception she received in the Brown's hometown of Hoonah, Alaska.
"They were so nice," she raved of the locals. "They gave me a welcoming party!"
Les, who did not accompany his mother, sister and cousin on the journey, said he doesn't think of the exhausting trip as a complete waste.
"It opened a wedge and showed we do still care about her," he claimed, adding that he has sent his absentee sister birthday cards every year for more than three decades. "We still love Ami."
Article continues below advertisement
Both blame "controlling" husband Billy for isolating Ami from her family.
If she ever saw him again, "I'd knock the hell out of him!" the grandmother to the seven Bush children warned.