Exclusive
'Alaskan Bush People' Bombshell: Ami's Estranged Family Flying To Alaska For Confrontation!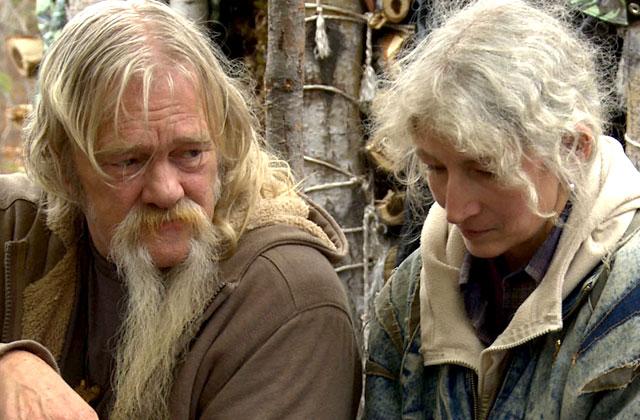 After Alaskan Bush People star Ami Brown wed husband Billy at the tender age of 15, the new couple hit the road, eventually resettling in Alaska— and her beloved family claims they haven't seen her since.
Now, after three decades of unanswered phone calls, Ami's estranged mother, Earlene Branson, is flying from the family's native Texas to Alaska in order to demand a reunion, the reality star's brother, Les, exclusively reveals to RadarOnline.com.
Article continues below advertisement
"My mother wants to see her daughter before she dies," Les claims of the 83-year-old Earlene, who is still recovering from a stroke she suffered in 2012. "It's her birthday wish."
Ami's long-lost sister and cousin will accompany Earlene on the journey, which begins on Monday. The clan is planning to stay in Alaska for just over a week.
Though the family reached out to Ami, now 52, and Billy about their travel plans, they have yet to hear back from the reclusive couple. But the silence hasn't deterred them from their mission.
"They're just going to try to find them somehow," Les, 57, tells Radar, adding that Earlene and her companions will hit up the Browns' secret home, the Icy Strait Lodge in Hoonah, and various filming locations for the Discovery Channel show.
Though he hasn't seen his sister in person since 1979, the year Billy, then 26, and a teenaged Ami wed in Texas, Les claims he last received a letter from the star eight years ago.
"We've tried and tried and tried to reconcile with her," Les insists. "We love Ami and miss her very much."