'Alaskan Bush People's Ami Brown — Secrets Of The Child Bride Exposed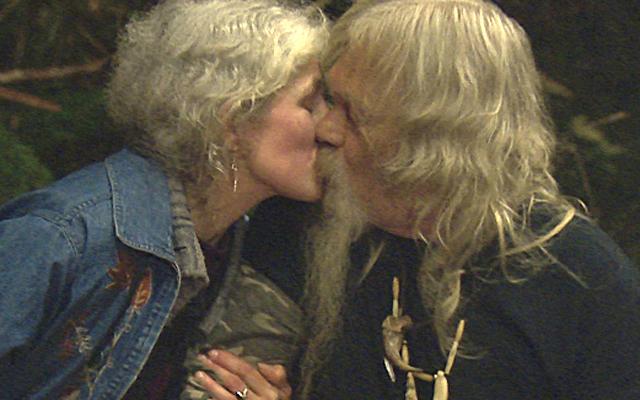 Ami Brown was just 15 years old when she said "I do" to her husband Billy, as RadarOnline.com previously reported.
But now looking back over three decades later, RadarOnline.com can exclusively reveal that the 53-year-old Alaskan Bush People star has no regrets about marrying that young.
"Not one," she said. "I was so blessed to be able to marry Billy 62 at a young age, and we have been together for 36 years — 36 and a half now — and I would not change one instance at all."
Article continues below advertisement
According to a Tarrant County, Texas marriage certificate obtained by RadarOnline.com, Ami and Billy tied the knot on June 16, 1979.
But despite being so young, Ami's parents were on board for her wedding plans.
"Yes of course they approved very much," she said. "At that young age, you have to have a parent signature, and they were more than happy to sign for me, and it was a good thing."
Ami believes that she found the perfect mate in Billy.
"I do want to say that Billy is the most wonderful, caring, compassionate, considerate husband that any woman could be given," she stated.
And after all these years, their relationship is stronger than ever.
"First off, we're friends and we like the same things," she explained. "Our desires are the same. We get a long. It's just you have to trust, you have to honor each other, you have to build a strong relationship."
Article continues below advertisement
"The world can be hard and pressing sometimes, but instead of it pushing you away from each other, you kind of need to lean on each other," she explained. "That's what you are there for: to hold each other up."
In fact, Ami claims that her marriage is so good that she never fights with Billy.
"No we don't bicker," she said. "It may seem hard to believe, but we don't."
"You have to be open and honest and caring," she added. "You can't be so self-important. You just have to build that marriage, lean on each other and have faith in god."
As RadarOnline.com reported, the Brown family matriarch was an original teen mom.
Court documents revealed that she gave birth to her second eldest son Joshua "Bam Bam" Brown when she was just 19.
The couple now has a total of seven children.