Exclusive
Mom Of Justin Theroux's Jilted Ex Blasts 'Sinister' Man Stealer Jen Aniston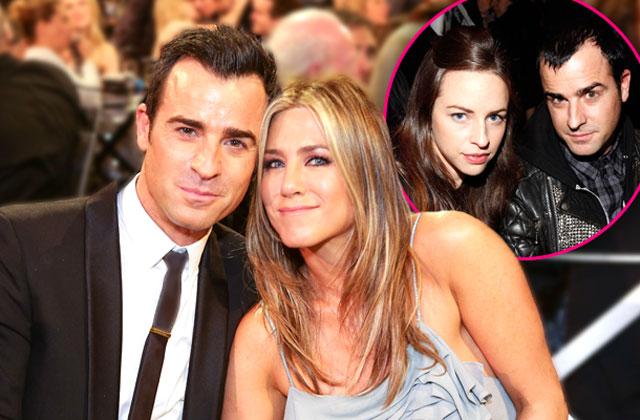 Justin Theroux's long-term lover is still heartbroken from their split five years after he dumped her for Jennifer Aniston, RadarOnline.com can exclusively reveal.
Costume designer Heidi Bivens, 40, who dated The Leftovers star for 14 years, has been unable to move on and find a new boyfriend since the brutal breakup, her mother Marilyn said in a shocking tell-all interview.
Marilyn, 71, also revealed coldhearted Theroux lied to her daughter about his and Aniston's budding romance after the star couple first met.
Article continues below advertisement
As RadarOnline.com reported, Theroux got acquainted with Aniston while they filmed the movie Wanderlust together in 2011 and are believed to have been dating for two months before they were first pictured together as a couple.
Marilyn, who lives in Annandale, Virginia, once considered Theroux, 44, her son after welcoming him into their family for 14 years — until he betrayed them for a romance with the 47-year-old Friends actress.
"My baby's heart was pierced. It was a terrible time," Marilyn, holding back tears, told RadarOnline.com after reciting a prayer.
"Heidi told me what Justin had told her, that something was going to be written about him and Jennifer, that something was going on between them and he wanted her to know that it was nothing, there was nothing to it," revealed Marilyn. "Out of his own mouth he told my daughter there was nothing to the news he was involved with Jennifer."
Article continues below advertisement
After word Theroux and Aniston's relationship was confirmed, Heidi spoke to her mom on the phone to break the bad news.
"And my sweet Heidi she calls me and says, 'Oh mommy,'" said Marilyn. "I was going through cancer at the time. It was a time that hurt our family."
Marilyn said Theroux developed a "dark and sinister" side as his acting career took off by constantly "changing faces" and struggled to separate his life from the characters he would play.
"Being an actor and the parts that you choose to play, you become those characters," noted Marilyn. "You have to enter into everything they are to actually become."
"I remember once Heidi was speaking about one of his parts, she told him he played it so well and he told her, 'I was that character.' And I thought when you're in that path and continue to change faces and patterns, you become the dark and sinister characters," said Marilyn. "There are children of light and children of darkness. His world was very dark."
Article continues below advertisement
And so is Jennifer's, insisted the mom. "We have a choice, even if you're not a Christian you know what's good; you know the choice of darkness and the people who are acting out that darkness," continued Marilyn. "Justin is married now to Jennifer. They are, I believe, alike in spirit. They compliment one another the spirit of the world brought them together."
Asked if Bivens will ever overcome her heartbreak and find love again, Marilyn wasn't so confident.
"Heidi's wound is closed but there's still a scar and we're praying for a Godly man to come and find her because she's ready," said Marilyn.
Despite Theroux blindsiding her daughter, Marilyn refused to condemn the actor for his betrayal.
"It would be opening up a grave and exhuming the body. They were together 14 years. I would go and visit, he would visit with Heidi at Thanksgiving and Christmas. I forgive him," she said of the star, who never reached out again to the family or Bivens after the split.
At the time of the breakup in 2011, a spokesperson for Marilyn's costume designer daughter said, "Heidi and Justin have been together for 14 years. They met when she was 20 years old and he 24, and yes, she just moved out of their home last weekend. She has no comment."