Hillary Hid More Than 75 Meetings With Donors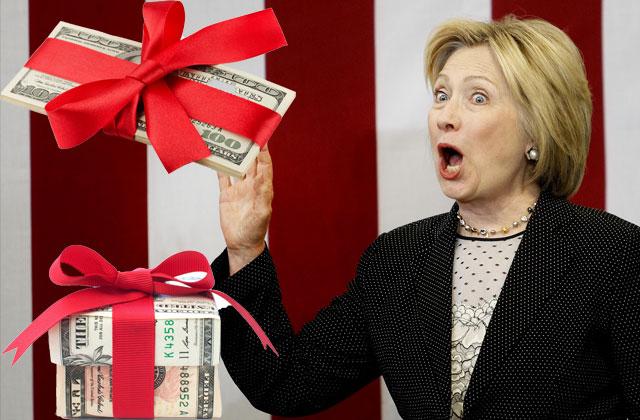 It wasn't just Hillary Clinton's email server that was hiding secrets. Now, her official calendar is coming under fire over claims she deliberately hid meetings with donors.
A review by The Associated Press uncovered that, while secretary of state, Clinton omitted more than 75 meetings with Clinton Foundation donors, campaign contributors, and countless others from her official calendar.
The presumptive Democratic nominee reportedly removed more than 60 events listed in her planners and if they were not erased, they were labeled as "private meetings," not specifying the attendees.
Article continues below advertisement
The omitted or edited entries in Clinton's calendar included, as the AP reported, "private dinners with political donors, policy sessions with groups of corporate leaders and 'drop-bys' with old Clinton campaign hands."
One of the names omitted from her calendar was adviser Sidney Blumenthal, who has been making headlines lately for allegedly having his email breached by notorious Romanian hacker Guccifer.
How did the AP discover the omissions? They compared the 1,500-page record of Clinton's daily activities with planning schedules provided by aides prior to the events. The AP acquired the schedules as part of a federal lawsuit against the State Department.
The AP also reported that Clinton's calendar "listed meetings with 124 business leaders and political donors and loyalists, but not with 114 others who were identified by the AP's review."