Hillary Humiliated! Potential VP Elizabeth Warren Caught In Major Cheating Scandal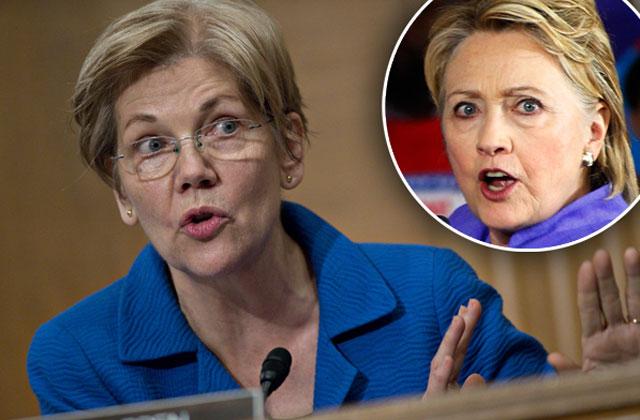 Bill Clinton isn't the only one whose sex life could bring down Hillary's campaign. RadarOnline.com has learned that her potential Vice Presidential pick, Elizabeth Warren is caught up in a shocking cheating scandal of her own!
Washington insiders told RadarOnline.com that Warren rushed through a quickie divorce back in the 1980s to marry her secret lover.
Warren, a 67-year-old Massachusetts legislator, ditched ex-hubby James Warren in a divorce that lasted just 73 days in 1980. Only six months later, she got hitched to current spouse, Harvard Law professor Bruce Mann.
Article continues below advertisement
"I'm sure she 'knew' Bruce, her current husband before she was officially divorced," a Washington insider close to the Senator told RadarOnline.com. "That is why she was in such a hurry to get it finalized!"
Has Warren been trying to fudge the facts about her relationships?
In a bit of revisionist history, her Wikipedia page bio reports that the divorce took place in 1978 — two years before her second marriage. Other reports claim that she and James split in 1978 as well.
But court papers from Fort Bend County, Texas, confirm that it wasn't put through the system until 1980.
Meanwhile, Jim Warren isn't around to give his version of the breakup, because he passed away in 2003.
This isn't the first time that Senator Warren's murky past has come under scrutiny.
In 2014, she was exposed for fraudulent claiming that she was of Cherokee ancestry.
"Knowing who you are is one thing, and proving who you are is another," Warren wrote in her book. And although she later produced Cherokee "family recipes" as proof of her lineage, they were proven to have been copied from a New York Times article.
Later, she said she had an 1894 marriage license that listed her great-great grandmother as Native American — but couldn't produce it.
Sen. Warren's name has been mentioned as a strong possible choice for Hillary Clinton's Vice President.
"When the press starts looking into how she rushed into her second marriage, this could be disastrous for both Warren AND Hillary," the insider insisted.