Exclusive
Sheen Shakeup! Charlie & Longtime Manager 'Part Ways' — For The SECOND Time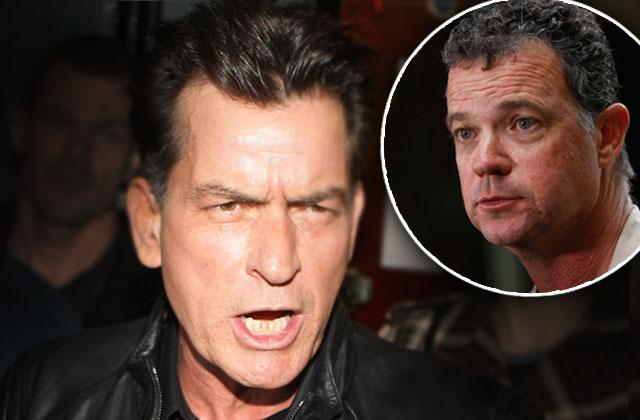 Charlie Sheen and longtime manager Mark Burg — the one Hollywood executive who stood alongside him during his recent health crisis — have "parted ways," RadarOnline.com has exclusively learned.
The news comes just over six months after the actor announced he was positioned for a massive career comeback amid his HIV scandal.
Burg told RadarOnline.com the split was a "mutual decision to part ways."
"I did all I could," Burg said, insisting: "He is set up for a giant comeback... It's time for me to go back to producing."
Article continues below advertisement
A longtime Sheen confidante, 56-year-old Burg had joined forces with his former client in the wake of his HIV confession to try and help the troubled actor capitalize on the publicity and resurrect his career.
However, few major public projects have materialized since.
Said one television insider: "Charlie has lost the one man who could have resurrected what is largely considered to be a career that is now beyond salvageable.
"It is hard to see Charlie come back from this. He's considered persona non grata in Hollywood, and Mark was the man who was working behind-the-scenes to mitigate a lot of the damage Charlie had done to himself over the years."
This isn't the first time Sheen and Burg's business relationship has hit the skids.
In 2014, Sheen interrupted his "winning" diatribes to post a long Twitter rant calling Burg a "2 dollar w***e traitor" and a "desperate slime s***e."