Exclusive
EXCLUSIVE: Charlie Sheen's Blowout Argument With His Manager Over Show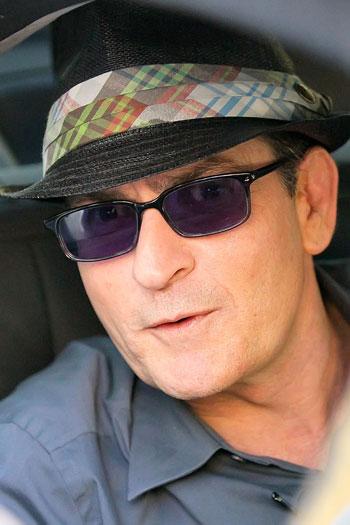 Charlie Sheen and his powerful manager Mark Burg had a blowout argument over the telephone as the Two and a Half Men star continues his meltdown.
"Charlie was furious at Mark because he thinks Mark rolled over and allowed the number of episodes for the season to be cut," a source very close to the situation told RadarOnline.com exclusively.
"He felt that Mark was telling him what to do and that always infuriates Charlie. He screamed at him and told Burg that he was letting (show producer) Chuck Lorre walk all over him."
Article continues below advertisement
Burg has made a fortune from Two and a Half Men and has always been one of Charlie's main apologists, even as scandal rages.
RadarOnline.com broke the news Wednesday that Sheen was taking wife Brooke Mueller, porn star Bree Olson and another woman, Natalie Kenly, to a private island for a tropical vacation.
Burg, who rarely is in the dark about what is going on with Sheen, told the LA Times: "I don't know about that, but if he did go on vacation, he will be back for work on Tuesday."
Sheen's publicist Stan Rosenfeld also refused to confirm the report, which was later verified by numerous other outlets as photos surfaced of Sheen and his "ladies" getting on the star's private jet.
Rosenfeld's reluctance to comment is understandable, as he told the press Charlie had an "allergic reaction" in New York late last year when in fact Sheen was taken to a hospital after smoking cocaine and going berserk.
Article continues below advertisement
But Burg, who lives close to Sheen, has a fortune tied to the Two and a Half Men franchise and several sources confirmed his fight last week with Sheen was the worst ever.
"Charlie was screaming at him and calling him an a**hole," one source said. "Charlie told people he fired Burg, but he didn't. Burg is still working for him.
"In Charlie's world, no one is allowed to tell him what to do. He's the star and he is always talking about how everyone around him needs him to make money. He took that attitude with Burg and it didn't go over well."