Exclusive
Not So Wild! 'Alaskan Bush People' Now Staying In The Big City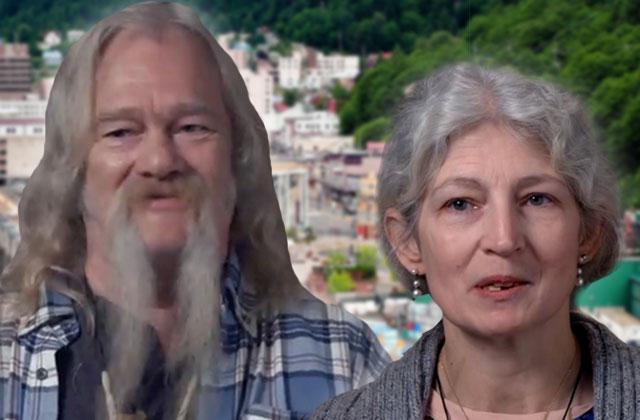 The Alaskan Bush People left their cushy hotel and headed to the big city!
Billy Brown and his reality TV clan, who claim to be "born and raised wild," are currently visiting the Alaskan capital, Juneau, instead of their secret home, Hoonah's Icy Strait Inn, sources tell RadarOnline.com.
"They are in Juneau for an extended stay," a local insider tells Radar. "They never stay in Hoonah for long in the summer."
Article continues below advertisement
Onlookers spotted Bam Bam, 31, and his two younger sisters, Rain and Bird, at the Juneau Department of Motor Vehicles earlier this week.
In a photo of the group seen by Radar, Rain appears to be wearing an Apple Watch, a pricey accessory for a girl who claims to live in the woods.
While Billy, 63, Ami, 52, and three other siblings appear to be with the trio, oldest brother Matt, 33, hasn't been spotted on the trip. As Radar reported, the star, who was arrested for DUI in 2013, seems to have checked into rehab recently.
On their Discovery Reality show, the family claims to live in "Browntown," a makeshift village they allegedly built with their own hands.
However, when the cameras stop rolling, they take off for the much more comfortable local lodge, locals told Radar.