Sexting Teen Claims Detectives Forced Him To Take Explicit Photos Of Himself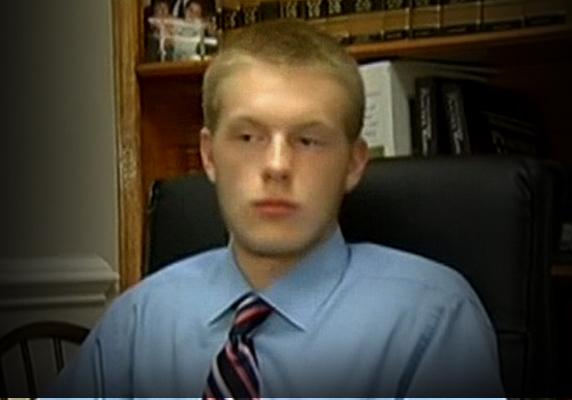 Trey Sims, the Virginia teen charged with child pornography in 2014 after sexting his 15-year-old girlfriend, has filed a civil rights lawsuit against the detectives handling his case, claiming he was forced to take explicit photos of himself during the investigation .
According to recent reports, the 19-year-old alleged that police officers told him pull down his pants for photos of his penis in order to compare them with the sexts found on his girlfriend's phone.
Article continues below advertisement
Shockingly, David E. Abbott Jr., a leading officer in the case, was accused of molesting two underage boys the following year, both of whom played hockey for a team he coached. Abbott reportedly committed suicide as police were working towards his arrest.
But it was during Sims' custody in a local juvenile center that Abbott's questionable behavior began, as he allegedly ordered the teen to pull down his pants so he could take photos of his flaccid penis using a cell phone.
Article continues below advertisement
According to Sims' lawyer, Victor M. Glasberg, the teen was forced to position his penis for the pictures "as though masturbating, thereby creating child pornography."
Glasberg further claimed that Abbott was "simply gratifying his own perverse pleasures" by photographing Sims' genitalia.
"There are some things," Glasberg added, "that are so outrageously inappropriate that somebody's got to blow the whistle and say, 'You can't do this .'"
Sims, who was granted one year of probation in the child pornography case — including 100 hours of community service, a curfew and no access to social media or texting — has filed a lawsuit against Abbott's estate and Richardson.
Story developing.