Teacher Threatens Student After Allegedly Getting Caught Watching Porn — IN CLASS!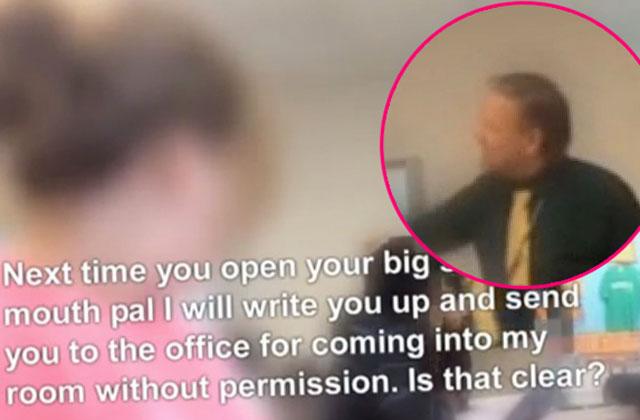 A West Virginia school board is currently investigating a math teacher after he was caught yelling at a student, who claimed to have seen him watching porn on his laptop.
13-year-old Jeffrey Province, a sixth grader at East Bank Middle School, told the school's principal that he saw teacher Thomas Yohn watching an adult video in his math classroom.
That same day, shocking video revealed that Yohn later burst into Province's English class, shouting and threatening the young student.
Article continues below advertisement
"Next time you open your big stinking mouth pal I will write you up and send you to the office for coming into my room without permission, is that clear?" footage, captured on another student's cell phone, revealed. "What I watch as an adult is my choice, you as a child will wait in the hall until you're invited into my room, is that clear?"
"I'm not putting up with this and he tried to blackmail me," Yohn continued. "He said 'Oh Mister Yohn,' he said, 'I'm going to get an A this quarter or I'm going to tell that you're watching inappropriate things on TV and I saw it.'"
Yohn's computer was reportedly seized and though no evidence of porn was found on his device, the investigation is still ongoing.
According to Province, the video featured a man and two women discussing a threesome, but he did not witness sexual activity taking place.