Personal Chef Reveals Prince Was 'Sick A Lot' In The Months Before Death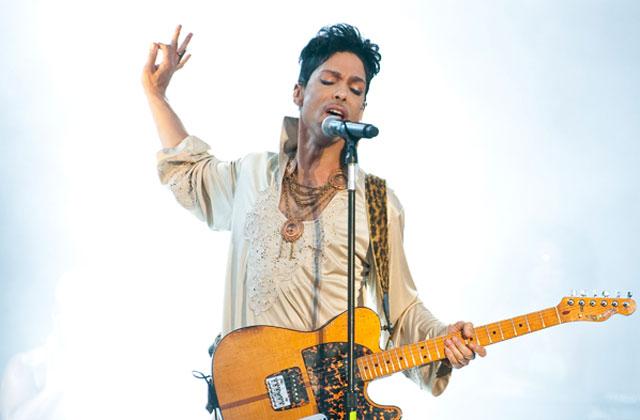 In the months before his tragic death, Prince struggled with constant stomach pain and sore throats, the singer's personal chef Ray Roberts revealed to the Associated Press.
The 57-year-old, born Prince Rogers Nelson, was discovered unresponsive in an elevator at 9:43 a.m. on April 21, inside his infamous Paisley Park Studios in Chanhassen, Minnesota.
According to Roberts, Prince "wasn't himself probably the last month or two."
Article continues below advertisement
"I think he was just struggling with being sick a lot," he shared, adding that the music icon's appetite had recently changed and he was noticeably thinner.
Roberts, who worked both in Paisley Park kitchen and on tours with Prince, said that the singer's meals consisted of light salads, soup, and more recently, smoothies. As a Jehovah's Witness, Prince steered clear of eating meat.
While the full toxicology report is still pending, reports have circulated that the "Purple Rain" hit-maker may have died from drugs — or even AIDS.
Sources told the National ENQUIRER that Prince suffered from seizures and chronic pain during his final days.
Meanwhile, the Minnesota police have employed the federal Drug Enforcement Administration to help them determine whether the drugs played a role in his tragic passing, NBC News reported.
It's very possible, as friends and family shared that Prince used Percocet for ongoing hip pain he suffered after years of dancing in heeled shoes during his lively stage performances.
Roberts, who called Prince a "caring, thoughtful person," last saw the star the night before he died.
"I wish he was still here," he said.
Do you think Prince died from AIDS or drugs, or was it really the flu? Let us know in the comments below!