Exclusive
Prince's Bodyguard Tells All! The Truth About His Health Issues Revealed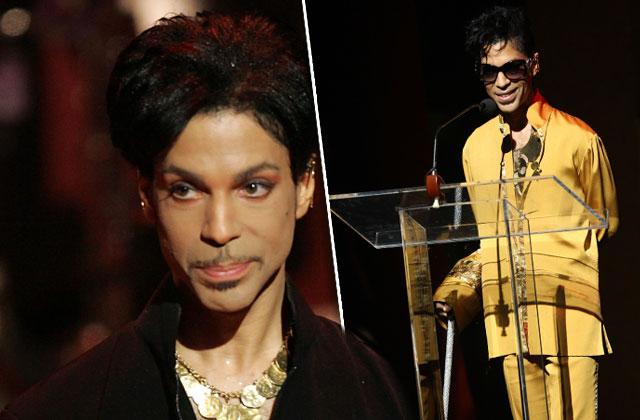 Prince's death Thursday morning at the age of 57 was a shock even to those who new him best. Despite rumors that his health had been failing in recent weeks, his former bodyguard told RadarOnline.com exclusively that the entertainer had always seemed in good health.
"I've never known Prince ever to be sick," his former bodyguard and friend, Wallace Safford, told Radar exclusively.
Rumors of health issues surfaced after Prince's plane made an emergency landing on April 15 in Illinois, but reps said he was only battling the flu.
Article continues below advertisement
Safford worked closely with the singer on his very first world tour in the late 1980s.
"Before I worked with him," he was a friend first, Safford told Radar. "I knew Prince when he first came out on tour when he opened up for Rick James. I'm sitting here in front of the TV in shock and awe right now. He will sorely be missed."
"Today I was at work, and I left work because I just had this knot in my stomach something was wrong," he said. "I didn't know what it was at first. It was almost like me and Prince and an inner spirit connection. We were all like family."
The iconic singer stayed close to his real family even as his fame grew, Safford said.
"He was close to his father before he passed, his mother, his siblings," Safford explained. "They're a close-knit family." And now, insiders told Radar, they are gathering in Minnesota to mourn his passing.
For more on the singer's secret life and tragic passing, stay with Radar.