Exclusive
Rags To Riches: Prince's $300 Million Heiress Sister Nearly Evicted From Apartment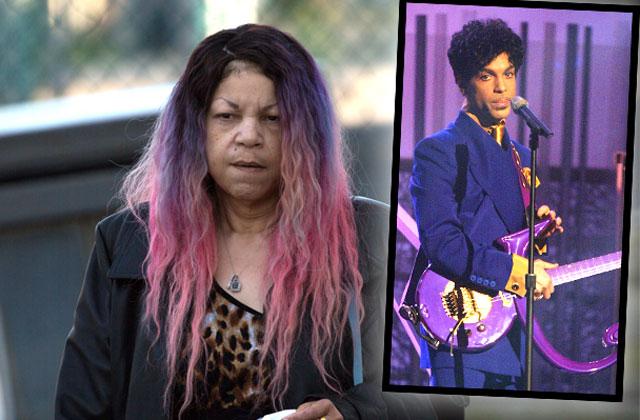 Prince's younger sister was in dire financial straights before becoming a frontrunner to the music icon's $300 million fortune.
Tyka Nelson was nearly evicted from her Dallas-area apartment less than two years ago, RadarOnline.com can exclusively reveal.
The married mother of six, 55, was served eviction papers on July 10, 2014 after failing to pay $1,414 in rent for her modest Irving, Texas, apartment, a clerk for the Dallas County Justice of the Peace court confirms.
Article continues below advertisement
Fortunately for Nelson, the realty company filed a motion to dismiss just two weeks later, and the court threw out the case.
In a 2003 interview with The National ENQUIRER, the gospel singer admitted to having a difficult relationship with her famous brother while she was struggling with crack cocaine and prostitution.
"I love my brother, but I'm not a yo-yo," she said. "He can't just keep spinning me in and out of his life."
She claimed to be clean from drugs for three months back in April of that year, following a rehab stint paid by Prince.
Five years later, a sober Nelson told Minneapolis news site City Pages that her brother hadn't heard her latest music, and didn't help her on the album.
In a tragic turn, Prince was discovered dead in an elevator at his Chanhassen, Minnesota, compound, called Paisley Park. He was 57.