Jacko's Secret Lover Reveals The Shocking Truth About Child Molestation Scandal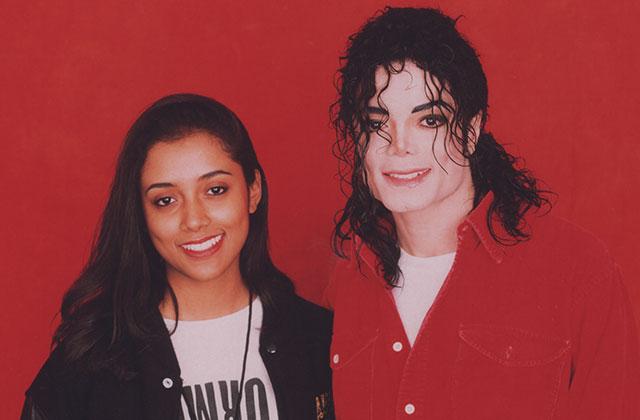 Seven years after Michael Jackson's death and more than ten years after the child molestation scandal that nearly ended his career, a woman who knew the music icon better than anyone else has finally come forward to expose what really happened behind closed doors. Jackson's secret lover, Shana Mangatal, spoke out exclusively to RadarOnline.com about the controversy, as she prepares to release a tell-all book that will tear the lid off of his legacy.
Article continues below advertisement
According to Mangatal, when Jackson was accused of molesting children, no one was more traumatized than the King of Pop himself. In fact, the author of Michael and Me: The Untold Story Of Michael Jackson's Secret Romance claims that one of the most shocking scandals in music history was caused by Jackson's inability to disappoint his fans.
Jackson's fans "wanted their kids to be with Michael," she told RadarOnline.com. "His problem was that he couldn't say no to anybody – especially kids. He was just so sweet and kind. He could never say no and when he finally did, parents would become upset."
Mangatal was close friends and off-and-on lovers with Jackson from 1988 until his 2009 death, she's said, and she witnessed the scandal firsthand.
"I knew many of the families pushed their sons on Michael and they wanted him to spend more time with their kids and if he didn't, they could become upset and cause trouble," she told RadarOnline.com "So I witnessed all of that."
Once news of the accusations became public, however, Mangatal said that Jackson was utterly heartbroken.
Article continues below advertisement
"He couldn't believe it," she claimed. "During the original allegations, which were in 1993, we were filming another short film on the day that those allegations broke. We were filming this film called Is This Scary?"
"He was just devastated – he couldn't go on. He couldn't finish filming and we had to cut it short because he couldn't believe it."
Perhaps the most disturbingly, Mangatal told RadarOnline.com that the premise of the music video they were shooting at the time had parallels to the real-world scandal — and it rocked the musician to the core.
The movie "was about a town coming after this guy who the characters thought was a weirdo because he looked different and he loved kids," she explained.
Meanwhile, the "normal" townspeople eventually confronted the man, under the impression that he was scaring their children.
"In the film, he asked the little boy, 'Son, do I scare you?' and the little boy says 'No.' But then the boy's father says, 'Yes, yes you do scare him," she said.
"To me, that was his way of saying it's the parents who were forcing this kid to say that he did something to him, and that's what Michael said to me as well. He would always go back to that video in our conversations," she continued.
Now, she hopes that telling her story to RadarOnline.com and in the pages of her book will help the world understand the true Jackson once and for all.
"He's not gay!" she told RadarOnline.com. "He loved women and I know that for a fact – He wasn't a child molester. The fact that I know he loved women, I explained that in the book and hopefully that will show people that he didn't 'love' kids!"