Exclusive
Another Kennedy Affair Exposed! Inside Marilyn Monroe's Trysts With Teddy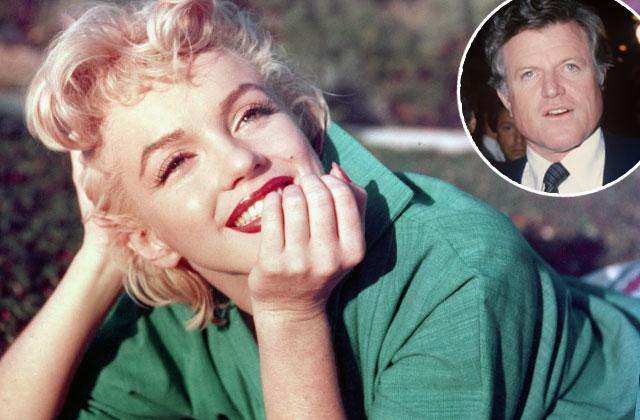 Article continues below advertisement
The documents reveal a woman living at New York City's swanky Carlyle hotel reported she had "considerable information about sex parties" involving Jack, Bobby, Monroe, Teddy, assorted prostitutes and Rat Packers Frank Sinatra and Sammy Davis Jr.
Although the woman is not definitively identified, sources told RadarOnline.com the informant was Jacqueline Hammond, the wealthy ex-wife of a former U.S. ambassador to Spain.
The files do reveal Hammond had an apartment at the upscale hotel where Sinatra and JFK had secret love nests. There was no word on whether Hammond attended the parties – or how she gathered her "considerable information" about the wild goings-on.
Look further into the secret files of the most feared newsroom in America as The National ENQUIRER exposes the real story behind Hollywood's wildest scandals and sensational crimes, in National Enquirer Investigates! The first episode of this shocking new series will delve into the troubling death of screen goddess Marilyn Monroe. Was her "suicide" really a murder? And did the Kennedys have something to do with it? Premieres Sat. May 28 9 ET/PT on REELZ Channel.