Exclusive
'Little People' Hate Scandal: Audrey Roloff Accused Of Slamming Gay Fans, Cozying Up To Anti-LGBT Minister's Wife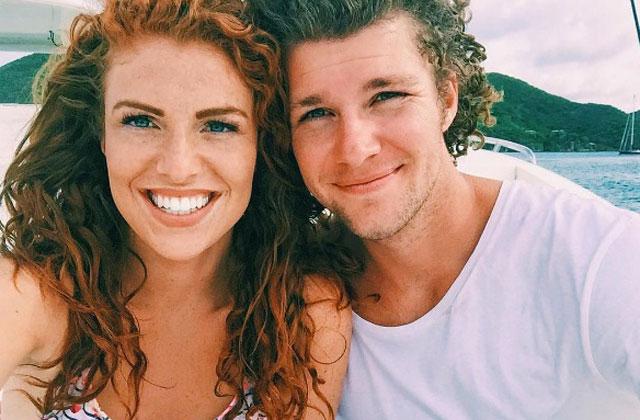 The Duggars may not be the only reality TV family fighting marriage equality.
Little People, Big World's beloved Roloff clan may harbor hateful views as well, RadarOnline.com has learned.
Christian Jeremy Roloff, 26, and his wife, Audrey, launched a blog called Beating 50 Percent, which aims to "inspire covenant marriages" and "encourage husbands and wives to give more than 50% to their spouse."
According to Roloff family fan site Spirits Wander, Audrey, 24, recently posted a comment on an April 7 blog entry bashing readers who criticized the couple for only giving advice regarding heterosexual relationships.
Article continues below advertisement
"We are not claiming to be a resource for same-sex marriages," she allegedly wrote in the comments. "It is not something we agree with."
She went on to stress that same-sex couples can read the site if they wish.
That said, "We are for opposite-sex marriages that are striving to give more than average to their marriages," she continued. "To live out the covenant of marriage every day, and to center their marriage around Christ. That being said, know that our content is not written to same-sex marriages, so to say that we don't offer advice for that side is accurate."
A month after it was reportedly written, RadarOnline.com has found that Audrey's anti-LGBT comment, in addition to all reader criticism, has been deleted.
However, Audrey appears to support hateful views on her other social media outlets.
Last weekend, Audrey spoke at a women's conference for Sandals Church in California with Lisa Bevere, the wife of Messenger International minister and author John Bevere.
"She has such wisdom, passion, ruthlessness, and firey sic determination to see women become the women God calls them to be," Audrey gushed.
John Bevere is a very vocal opponent of same-sex marriage.
"The Bible's teaching on human sexuality is clear: The only kind of sexual intimacy Scripture countenances exists between one man and one woman, within marriage," he recently wrote in a Charisma magazine essay titled "Calling Homosexuality a Sin Is Truth, Not Hatred or Bigotry."
Audrey has not responded to RadarOnline.com's request for comment.
This isn't the first time the Roloff family has been accused of hateful words. Audrey's husband Jeremy faced controversy back in 2008, when The National ENQUIRER reported that the then-teen posted racist and homophobic slurs on his MySpace page.